The Story Behind Meridian Hill
Posted by Mark Washburn on Friday, May 13, 2022 at 9:39 AM
By Mark Washburn / May 13, 2022
Comment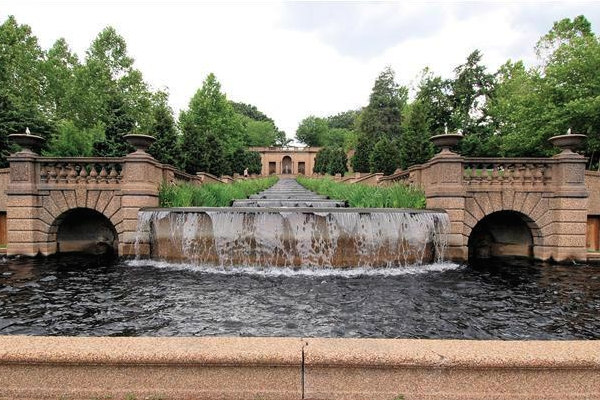 It's one of the few hills you'll find in Washington DC, but like most other locations in the District, Meridian Hill also has a bit of history to go along with it. Pierre L'Enfant, the man who originally planned out Washington, designed the city around a right triangle, formed by the White House, the Capitol, and a 90-degree angle that's now close to the spot where you'll find the Washington Monument.
It's said Thomas Jefferson placed a wooden post at the spot in the late 1700s, which was replaced by the Jefferson Pier about 10 years later. The north-south line running from this spot to the White House formed a prime meridian, which was referred to as the Washington Meridian.
A marker was also placed about 1.5-miles from the White House on a sloping hill. This one sat just outside city limits. Because the hill was located right on the Washington Meridian, it was called Meridian Hill.
In the mid 1930s, 12-acres of land became known as Meridian Hill Park, again named because it sits on the very same longitude as the original DC milestone marker. The park became a National Historic Landmark in the mid 1990s.
While some informally refer to the site as Malcolm X Park today, it's official name still remains Meridian Hill Park. People commonly come to the park today for drum circles on Sundays, and to gather during the warmer months of the year.
The park also boasts DC's only equestrian statue of a woman, which depicts John of Arc. In addition, the park offers an Italian-style garden, a cascading fountain, and a reflecting pool.
The park is currently being rehabbed with new shrubs, trees, concrete and more. You'll find the park between W and Euclid streets, 15th and 16th streets in Washington DC.
Search Columbia Heights Developments