The Signet: Life Well-lived
Posted by Mark Washburn on Friday, May 12, 2017 at 6:26 PM
By Mark Washburn / May 12, 2017
Comment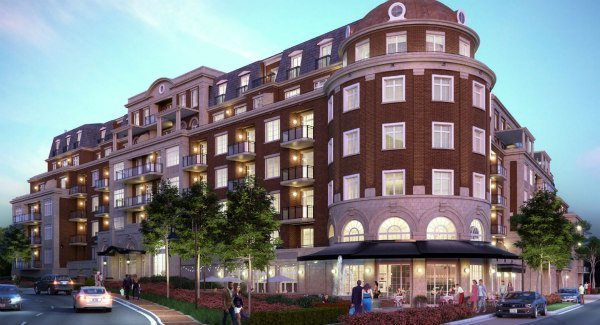 With extraordinary sophistication and attention to detail, The Signet emerges as a premiere example of life well lived in McLean. This sensational property effortlessly blends old architectural luxury with modern and contemporary design, coming together to present one of the area's most impressive buildings.
With interior design from Bill Rooney, best known for leaving his mark on some of the world's most famous hotels, the luxury project is set to be the first development of its kind in McLean in more than a decade. Set for completion in summer 2018, The Signet will eventually offer 123 units topping ground-level retail and restaurant space. Ranging from around 950 to 2,800 square feet in size, the homes will be priced starting in the $800,000s, with some topping $2 million.
Future homeowners can expect to find large open floor plans with modernly appointed kitchens and spa-like baths. In addition, some of the private terraces will yield sensational views overlooking a well-landscaped pedestrian walkway. Other common elements of the homes include high ceilings, solid oak wood flooring, stone countertops and top-of-the-line, Thermador appliances.
Top community amenities available within The Signet include a full-service concierge and a landscaped courtyard complete with tables and lounge areas, a fire pit, an outdoor bar and a grilling area. In addition, the property will include a residential clubroom with lounges.
Other enviable additions include the planned fitness center with a yoga room, exercise equipment, saunas and a steam room. There will also be a massage room, access to a fitness trail and a nearby park that supplies public artwork, a play area and a lawn. In addition, conveniences range from a pet spa and available storage units to electric car charging stations, garage parking and a restaurant with outdoor seating.
Designed as a mixed-use, pedestrian-friendly development, The Signet is also set to act as a transition of sorts between McLean's commercial district and nearby residential neighborhoods.