The Rise of Brightwood
Posted by Mark Washburn on Monday, November 4, 2019 at 4:53 PM
By Mark Washburn / November 4, 2019
Comment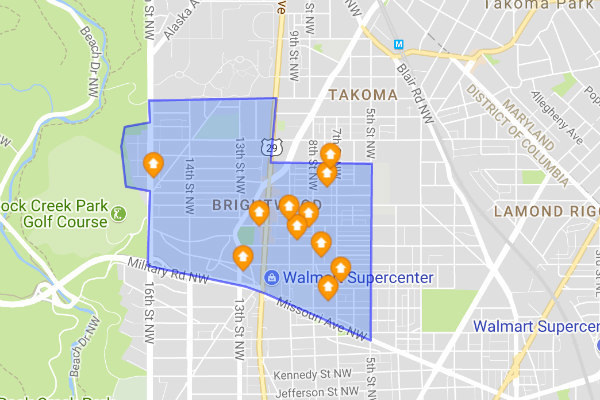 Filled with history, the Brightwood neighborhood is quietly rising once again. While the neighborhood has definitely seen its ups and downs over the years, it's once again growing into its own.
The neighborhood's story begins in the early 1800s. That's when free slaves began owning homes and farms in Brightwood. During the Civil War the neighborhood was home to Fort Stevens, and a park and plaque still mark the site of the important battle between Union and Confederate soldiers.
Flash forward to the early 1900s and a newly added streetcar line caused the neighborhood's population to boom. Hundreds of affordable rowhouses went up, something that continues to attract new residents, especially young professionals, to the area even today.
While the neighborhood hit a rough spot a few years ago, its risen once again. These days residents are attracted to the location and the affordability compared to other parts of the DC area.
Mostly brick, the older homes of Brightwood are generally still standing. You won't commonly find new homes in the neighborhood, but you will find plenty of charming attributes.
This friendly, quiet community offers the ease of an urban environment, but the appeal of a more suburban-like setting. Many Brightwood residents have lived in the neighborhood for years.
Lined by tall trees and mature landscaping, the streets of Brightwood are now accented by green space and a family-friendly vibe. Many homes in Brightwood are conveniently located just a short walk from popular Rock Creek Park, too.
The neighborhood's also culturally diverse. It's common to see neighbors come together in celebration of such community events as the DC Caribbean Carnival parade and at an annual summer festival.
While you won't find strip malls, hip coffee shops or major shopping districts in the neighborhood, you will find a quiet, comfortable location to call home.