The Representative: Stately Arlington High-rise Living
Posted by Mark Washburn on Monday, March 11, 2019 at 12:53 PM
By Mark Washburn / March 11, 2019
Comment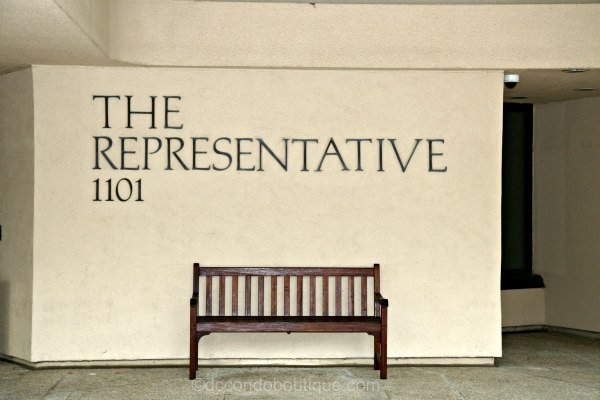 From its marble lobby to its solid wood doors and trim, elegant attention to detail is what sets The Representative apart from other condos in the DC area. This stately Arlington high-rise was first constructed in the mid-1970s, yet remains one of the most stylish residential properties in the entire area.
The unique, S-shaped building is home to around 200 private condos, with a variety of different floor plans for new buyers to choose from. Options range from one- to three-bedroom designs, with prices starting in the high $300,000s, yet going up from there. It's rare, however, for condos to even come on the market at The Representative.
Those that do often feature large windows and extended balconies, plus some units also offer fireplaces. While the property is more established than some, it's also more likely that prospective buyers will find freshly remodeled or updated condos throughout the property, including some with newly updated custom kitchens.
Many of the building's private balconies offer up sensational views of the DC area. The stylish property's added features and it's setting, however, are no doubt a big reason why prospective buyers are drawn to the location. It's extremely popular with government workers, Pentagon officials and local executives.
The property includes such desirable amenities as a swimming pool, sauna and fitness center. In addition, The Representative offers a 24-hour concierge plus the option of extra storage space. As well, you'll find multiple levels of parking for added convenience and a clubroom.
In addition, residents of The Representative enjoy a location that's within walking distance of the Pentagon and the Metro, plus one with easy access to I-395 for commuting. As well, the condos sit just a short distance away from upscale shopping and dining in nearby Pentagon City, plus the shops of Crystal City, entertainment venues and area grocery stores.