The Quirky History of The Lacey
Posted by Mark Washburn on Wednesday, March 15, 2023 at 9:45:17 AM
By Mark Washburn / March 15, 2023
Comment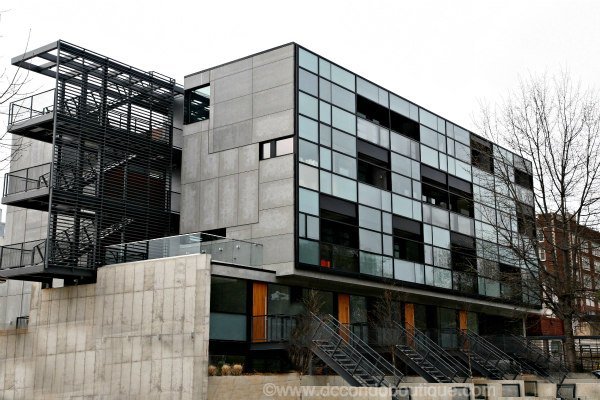 There's no doubt DC is a blend of the old and the new, and that's certainly the case with The Lacey. This ultra-modern condo building in the Shaw neighborhood has only been around since the late 2000s, but the site, itself, has quite a history.
The building sits in the former parking lot of the Florida Avenue Grill. The soul-food restaurant was in operation during the race riots, then further fell into decline, before beginning its upward climb once again.
The Lacey name actually honors the former restaurant owners. The landmark restaurant was once owned and operated by Lacey Wilson, who first opened it in the mid 1940s.
The African American-owned business was one of few that survived the rioting that took place after the assassination of Martin Luther King, Jr in the late 1960s. The extremely modern Lacey building now stands four-stories high, with sweeping views of DC area monuments, and a bold design that makes it stand out, towering above the old Florida Avenue Grill with a nod to the future with forward-thinking architecture that truly makes a statement in the Shaw neighborhood today.
The sleek condo building has options including a one- or two-bedroom unit, or even a spacious penthouse unit. There are around two-dozen residential units in The Lacey, with some including balconies or even front patios.
There is also a communal roof deck at The Lacey, plus there's an interior atrium. Building amenities include a gym, a business center, spa treatments, and housekeeping services.
While just three blocks from the U Street Metro station, The Lacey also sits close to several neighborhood hot spots, with a great deal of diversity in terms of local restaurants. The location also means living close to area grocery stores and convenience stores. In addition, The Lacey sits a short distance from several area parks for outdoor fun and recreation.
Search U Street Corridor Developments