The Perla- New Mixed Use Construction in Shaw
Posted by Mark Washburn on Tuesday, January 7, 2020 at 12:31 PM
By Mark Washburn / January 7, 2020
Comment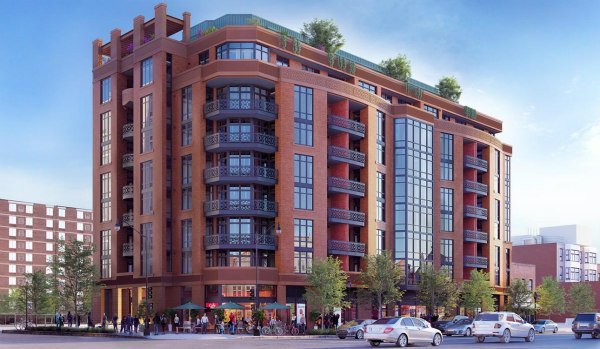 For new construction condo living in Shaw, consider the possibilities of The Perla. This new mixed-use property rises up over Ninth and O streets NW in one of DC's hottest neighborhoods.
With more than 60 condos to choose from, The Perla holds the unique advantage of being one of the larger such projects to go up in the Shaw neighborhood. The nine-story red-brick building offers ground level shops and a restaurant, topped off by eight additional floors including penthouse condo units.
Options in the building include one- and two-bedroom condos, with those still on the market generally base priced between the high $600,000s to upwards of $2 million. There are also some larger condos that include a den, as well as, of course, the penthouse units.
Typically, the condos of this property range from around 700 square feet of living space to some much more generous floor plans commanding at least 1,800 square feet of space. The new condos are outfitted with wide-plank oak flooring, a full-size washer and dryer and quartz countertops.
New buyers can also expect to find high ceilings and sensational floor-to-ceiling windows for admiring views of the surrounding area. Many of the condos within the building also offer the distinct advantage of a private balcony or terrace.
This is in addition to the shared community amenities. The Perla offers access to a large terrace with generous city views. Additional opportunities include space for grilling, as well as an indoor kitchen and a furnished gathering room. The pet-friendly building also sits close to an area park.
It's within walking distance of several area museums, galleries, bars, restaurants and entertainment options, as well. In addition, the building is also a stroll away from the closest Metro station, plus there's room for residential parking and extra storage space for an added fee.