The Most Walkable Neighborhoods in Alexandria
Posted by Mark Washburn on Monday, February 7, 2022 at 12:42 PM
By Mark Washburn / February 7, 2022
Comment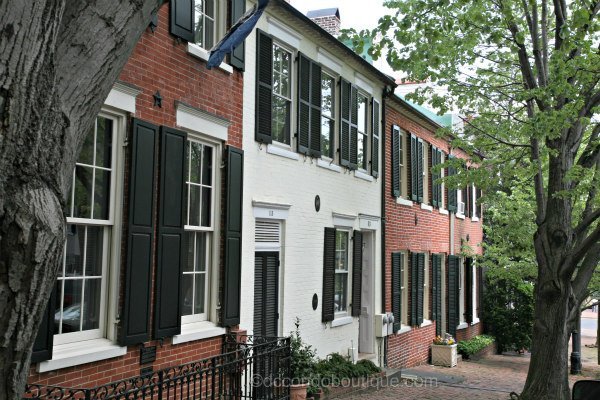 If you have your heart set on living in the suburbs, but you don't want to give up the convenience of a walkable neighborhood, you may want to consider one of Alexandria's most walkable neighborhoods.
Many consider Alexandria itself one of Virginia's most walkable cities, especially when considering Northern Virginia. Alexandria doesn't top the list, but it's close.
Alexandria has an average Walk Score of 60. That makes it "somewhat walkable", but that's still a real plus because walkable neighborhoods come with many advantages.
It means spending less money on transportation, plus walking comes with some mental and physical health benefits, too. Walkable neighborhoods also tend to have higher civic engagement and more organizations related to the arts.
If that's not enough, research proves homes within walking distance of parks, schools, shops and even jobs get better prices when it's time to sell.
Braddock Road Metro
As for Alexandria neighborhoods individually, the Braddock Road Metro neighborhood takes the top spot for walkability. It has a Walk Score of 90 and its close to new retail space and dining options.
You'll find lots of housing here sits close to the Metro. The area is popular with new condos, townhomes and apartments, plus there's a park within walking distance and you'll find several farmers markets.
Old Town
It goes without saying that Old Town is also walkable. The area is full of restaurants, bars and shops. It's also easy to catch a trolley or the Metro in Old Town, plus it's easy to jump on the Mount Vernon Trail.
Southwest Quadrant
Another good option for walkability in Alexandria is the Southwest Quadrant. This small neighborhood has lots of coffee shops and restaurants within walking distance. It's also close to a local rec center and Jones Point Park.
The neighborhood is only two blocks from King Street in Old Town, plus its within about a 10-minute walk of the Metro and about 20-minutes from the waterfront.
Search Alexandria Neighborhoods