The Most Historic DC Neighborhoods
Posted by Mark Washburn on Wednesday, August 18, 2021 at 8:35 AM
By Mark Washburn / August 18, 2021
Comment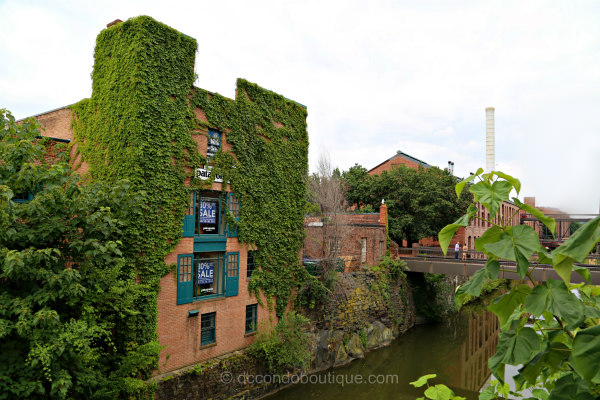 It's no secret that DC is full of history, but some of its most historic neighborhoods are definitely worth a second look.
Georgetown
Regarded as DC's oldest neighborhood, Georgetown dates back to the mid 1700s. Before it was part of DC it was known as a tobacco port. These days the neighborhood still contains some incredible historic homes and museums. It is also home to Georgetown University, which happens to be the nation's oldest Catholic university. The historic C&O Canal runs partially through Georgetown.
Capitol Hill
Known for its historic rowhouses, Capitol Hill is the place many elected leaders still choose to call home. This upscale neighborhood offers home styles ranging from Victorian to Beaux Arts designs. The neighborhood is also home to the U.S. Capitol, the Supreme Court and the Library of Congress.
Shaw
Rich with African-American history, the Shaw neighborhood also happens to be one of DC's oldest neighborhoods. This is where you'll find the historic Howard Theatre and the Lincoln Theatre, where the likes of Duke Ellington, Nat King Cole and Ella Fitzgerald once played. You'll find some renovated loft-style buildings in Shaw, as well as some Victorian and brick Federal rowhouses.
Brightwood
The Brightwood neighborhood can trace its roots back to the Civil War. Fort Stevens is where President Abraham Lincoln came under enemy fire during the war.
Foggy Bottom
The name Foggy Bottom says it all. The neighborhood originally got its name for its location and all of the fog and industrial smoke that was commonplace in the area during the 19th century. Also considered one of DC's oldest neighborhoods, you'll find plenty of historic homes in Foggy Bottom, but also now some new luxury condo developments.
Logan Circle
Many of the homes in Logan Circle have been lovingly restored over the years. The neighborhood offers some 19th century homes, including several Victorian brownstones.