The Montage Now Selling in Petworth
Posted by Mark Washburn on Friday, August 12, 2016 at 11:04 AM
By Mark Washburn / August 12, 2016
Comment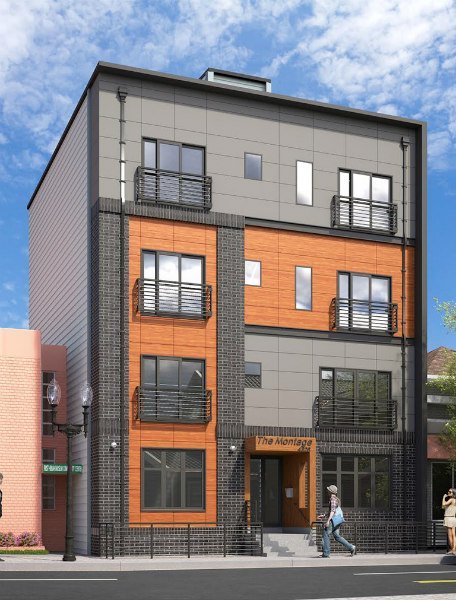 The Montage is now selling new, modern condominium homes in Petworth, bringing an extraordinary new lifestyle option to residents of the area. These high-end contemporary units are part of a new boutique building set to open soon, including just 20 one- and two-bedroom homes.
Constructed with sustainable living design principles and energy efficiency in mind, the homes of The Montage also have access to a green rooftop terrace, elevators and the convenience of available parking for an extra fee. In addition, the condominiums offer such upgraded features as stainless steel appliances in the kitchens, a mix of engineered hardwoods and ceramic flooring plus quartz countertops and black hardware, offering a unique and modern contrast to the white walls and cabinetry of the homes.
Priced mostly from the low $300,000s to low $500,000s, the stylish units of The Montage are complimented by high-end upgrades such as kitchen islands, luxurious baths and plenty of modern features and finishes. The four-story building sits at the site of a former office building yet retains few of its original features, instead bringing modern and contemporary design elements to one of the DC area's most highly sought after communities. The neighborhood itself offers a rich blend of condos, single-family homes and rowhouses, giving new residents the lifestyle they want and deserve.
Encircled by a blend of new and established businesses, the condos of The Montage are close to neighborhood cafes, bistros and coffee shops, as well as larger retailers and nationally known chains. The convenient neighborhood supplies its own Metro station, too, providing ease of getting around the entire DC area and placing Downtown DC just a few minutes away for commuters. From the popular restaurants of 11th Street in Columbia Heights to local hangouts, a new condominium home within The Montage puts residents close to everything they need and desire.