The Marvin: New Kalorama Conversion of Woburn Apartments
Posted by Mark Washburn on Friday, October 26, 2012 at 3:29:51 PM
By Mark Washburn / October 26, 2012
Comment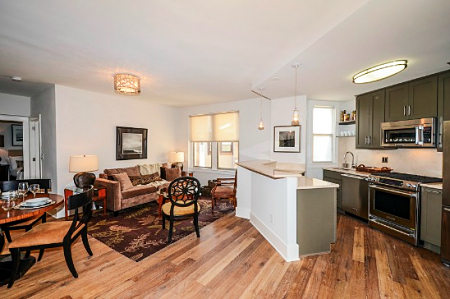 The latest DC condo conversion project to hit the market is The Marvin in Kalorama.  This project is the conversion of the Woburn Apartments located in the 1900 block of Kalaorama Road.  This project went through the Tenant Opportunity to Purchase Act (TOPA) and 23 tenants went ahead and purchased their units.  The remaining units in the development are now available for sale.

The Woburn Apartment building was acquired in August 2011 by Adams-Kalorama, LLC whose principals are real estate developers Martin Segal and John W. Holmes of Adams Investment Group, LLC.  After conversion the Marvin will have the following 37 units: seven studios; (20) one bedrooms and (10) two bedrooms.  The Marvin is a 5-story brick building that was originally built in 1930.

Here is a resource to learn more about and view active listings at The Marvin. Our team is available to represent prospective buyers interested in purchasing a unit at the marvin and to compare an contrast this development with other available options.