The Lafayette Brings Victorian Grandeur to Penn Quarter
Posted by Mark Washburn on Thursday, May 4, 2023 at 12:12:09 PM
By Mark Washburn / May 4, 2023
Comment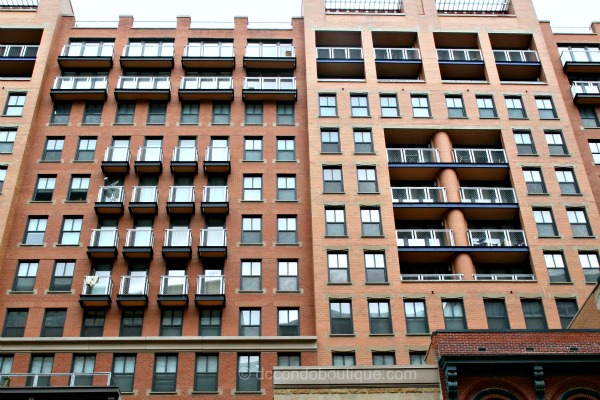 With private roof decks, a prime address, and nearly a century of history on its side, the Lafayette evokes a sense of Victorian grandeur in the Penn Quarter. Originally designed from the façade of the historic Central Armature Building, crews remade the old structure in more recent years with a new purpose in mind.
Today, the 12-story, Lafayette at Penn Quarter property is home to more than 170 elegant private residences, typically ranging from studios to three-bedroom units. Buyers can choose from flats or townhome-style layouts at the Lafayette, meaning your choice of a residence with around 500 square feet of space, or a much larger unit with up to 1,800 square feet of space.
The largest residences of the Lafayette are two-story penthouse units with their own private roof terraces. Some of the other residences come with private balconies, while all buyers can expect to find floor-to-ceiling windows and stunning hardwood floors.
You will also likely find stainless steel appliances, custom cabinetry, and granite countertops. The property offers access to such amenities as fitness, a media and game room, a business center, and a pub room.
Residents of the dog and cat-friendly building can choose to rent convenient garage parking, as well. The building additionally offers a swimming pool on its shared roof deck, as well as grilling space and lounge space overlooking views of the surrounding neighborhood, including the National Mall.
The Lafayette is an easy walk from the White House, the Supreme Court, and the Capitol Building. As well, the property sits within walking distance of several restaurants, coffee shops, museums, theaters, and public transportation.
While this part of DC has quite a history, it wasn't until the late 1990s that more and more people started moving to the Penn Quarter. The Lafayette first emerged in the mid 2000s, at a time when the neighborhood had just recently started its transformation into the hot real estate market it is today.