The Iowa: Logan Best Addresses Building
Posted by Mark Washburn on Friday, April 20, 2018 at 10:37 AM
By Mark Washburn / April 20, 2018
Comment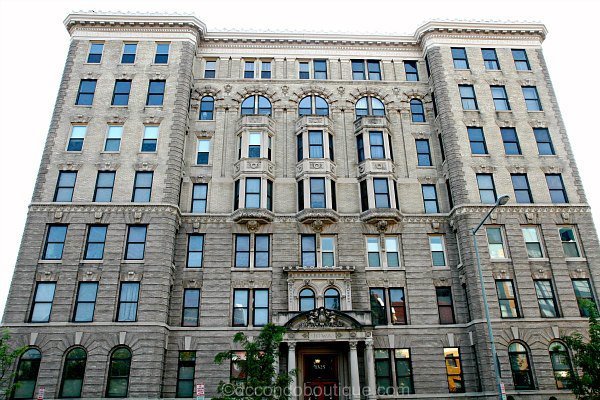 Considered by many as one of the best addresses in DC, The Iowa continues to retain much of the allure it's held for more than a century. First constructed around the turn-of-the-century, the building was originally named for nearby Iowa Circle, what most of us now refer to as Logan Circle.
Reportedly Iowa Circle came about to honor a Civil War-era general from the State of Iowa. The famous traffic circle stayed with that name until the 1930s. That's when Congress took up the issue of officially changing over the name to Logan Circle, this time to honor another Civil War general.
These days, though, the prominent landmark also marks a prominent address in DC, notably the address of The Iowa. Converted over from apartments to condos in the late 1970s, the building now features a number of newly renovated properties, featuring hardwood floors, modern kitchens and baths and the desirability of open floor plans. As well, other features include exposed brick, large windows and crown molding plus balconies and even some fireplaces in select units.
Options within the building vary from around 680 square feet to some with upwards of 1,400 square feet of living space. Those condos include up to three-levels of living space when you add in the townhomes built up around the courtyard and garden during the building's renovation.
Residents of the iconic building are treated to such amenities as a rooftop deck, some garage parking and a pet-friendly atmosphere. As well, the property additionally features the peaceful courtyard and fountain.
With room for nearly 100 private condos, the seven-story Iowa building serves as an historic nod to an area that now features a blend of residential and commercial properties. The site is also not far from the Metro, retailers and much, much more in the popular area of Logan Circle.