The History of Tenleytown
Posted by Mark Washburn on Wednesday, December 11, 2019 at 4:38 PM
By Mark Washburn / December 11, 2019
Comment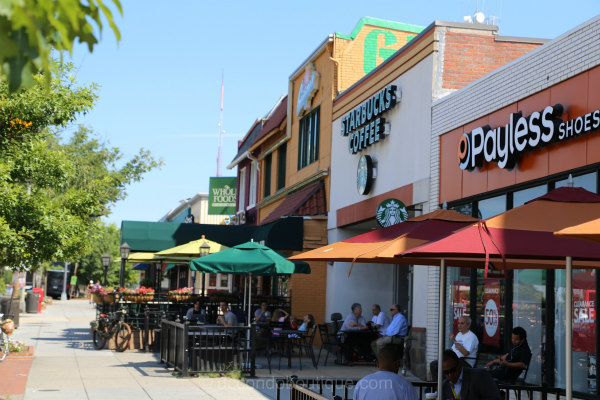 As one of the oldest communities in DC, Tenleytown enjoys a long and rich history. It was originally built up as a rural village centered around a tavern that brought in wagon traffic traveling from farms to Georgetown.
In fact, at one time Tenleytown was called Tennally's Town after the owner of the tavern. This Northwest neighborhood was also once home to a commercial area including a blacksmith shop, a few stores and a church.
It's location, though, no doubt made it an important site during the Civil War. Tenleytown sits on the highest point in the District, making it the obvious choice for a fort and the location of Union forces.
Following the war, the site developed into Reno City. The mostly African American community built up homes, stores and churches during this time.
The Tenleytown neighborhood really took off in terms of growth in the late 1800s when a streetcar connected up Tenleytown to Downtown Washington. Middle-class subdivisions went in, as did parks, water towers and schools.
By the early to mid-20th century the residential community began to flourish. It stayed mostly suburban until a Metro station opened in the mid 1980s.
The neighborhood has had several ups and downs over the years but has once again taken off in more recent years. While large wood-framed homes used to line Wisconsin Avenue, many have since been replaced with commercial buildings.
You'll now find a number of shops, restaurants and theaters in the community. In addition, American University's Washington College of Law is now in Tenley Circle.
Known for its front porches, back alleys and its quiet charm, you'll find a number of detached homes in Tenleytown these days with well-kept yards. You'll also now find some rental apartments and, of course, a mix of more historic sites and structures reflective of Tenleytown's history in the DC area.