The History of Mount Pleasant
Posted by Mark Washburn on Wednesday, December 8, 2021 at 6:46 AM
By Mark Washburn / December 8, 2021
Comment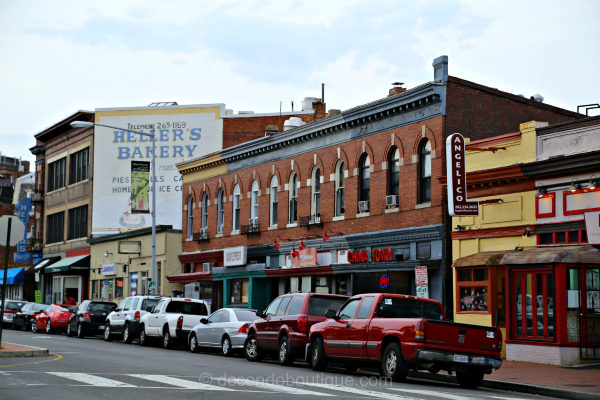 With a history spanning generations, the Mount Pleasant of today can be traced back to a large estate. A land grant to a man named James Holmead in the 1700s resulted in an estate covering the area we now know as Columbia Heights, Adams Morgan and Pleasant Plains.
Later passed down to Holmead's son, the estate was eventually called Pleasant Plains. Home to a hospital during the Civil War, the area was at some point referred to as Mount Pleasant Village.
Eventually becoming part of the District, Mount Pleasant became the District's very first streetcar suburb by the late 1800s. The convenience of an easy commute into Washington City is what enticed middle-class residents to make the move to Mount Pleasant.
Over the coming years and decades, the neighborhood had its ups and downs. Flash forward to the 1980s and 1990s and affluent professionals began moving to Mount Pleasant in search of easy access to downtown and some of its historic residential options.
These days, the Mount Pleasant neighborhood is racially and ethnically diverse, with a lot of architectural character and charm. While rowhouses and apartment buildings still make up the majority of the neighborhood, you will find a large number of early 1900s-era structures still standing in Mount Pleasant.
The pedestrian-friendly neighborhood also boats a commercial strip stretching along Mount Pleasant Street. Extremely walkable, it's easy to catch public transportation living in the neighborhood.
A majority of residents in Mount Pleasant don't rely on private vehicles to make the commute. While close enough to downtown, the area boasts several neighborhood stores that sit within walking distance of area homes.
The neighborhood also boasts a weekend farmer's market and several great restaurants for locals and visitors to enjoy. As well, Mount Pleasant sits close to the green space of Rock Creek Park and the zoo.