The History of Eckington - How Streetcars Helped Drive Its Growth
Posted by Mark Washburn on Wednesday, February 24, 2021 at 11:58 AM
By Mark Washburn / February 24, 2021
Comment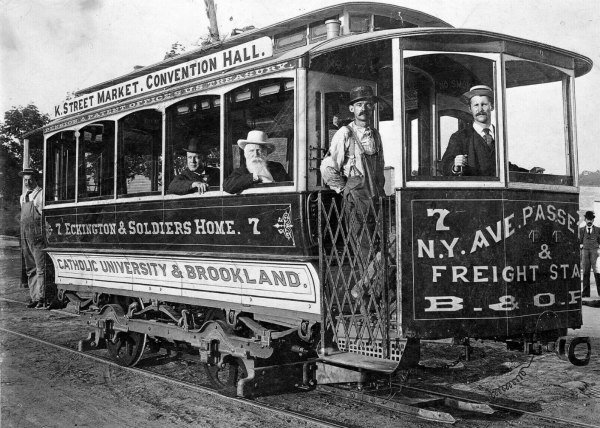 There's obviously plenty of history tied to the DC area, but some of its neighborhoods are individually just as unique. In particular, the history of Eckington can be traced back to DC's first electric streetcar.
By many accounts, Eckington is regarded as the District's very first true streetcar suburb. That's because the neighborhood was designed as a streetcar destination.
Eckington originally belonged to one of the city's earliest mayors. He named his estate Eckington after the place he was born in England.
In the late 1800s, a real estate investor purchased some of the land with the idea of building a bedroom suburb. The plan called for large lots, paved streets and electric streetlights, something you didn't necessarily find in other established District neighborhoods.
The investor was able to get a Congressional charter for a streetcar company just to serve the new suburb. The original route started at Mount Vernon Square and New York Avenue. It ran through the new development and ended at the grounds of the Soldiers Home.
It was Washington's first mechanized streetcar line and the very first electric trolley line in the city. The streetcars no longer needed horses to run, but controversy soon began brewing over the use of overhead lines.
The man who brought the streetcar to Eckington had started making plans to extend it but ran into opposition. Using overhead wires was more efficient and less expensive for trolleys but was now banned in the District.
The company tried out several new ideas to power the cars, but none proved successful. Eventually a group of investors purchased the bankrupt line and installed an underground electrical system for the portion of the line in the downtown area.
Today, many people are still attracted to Eckington for its convenience and its small-town vibe. It's close enough to Downtown DC, but still retains a quiet, community feel of its own.