The History Behind DC's Weird Triangular Lots
Posted by Mark Washburn on Friday, February 3, 2023 at 3:37:30 PM
By Mark Washburn / February 3, 2023
Comment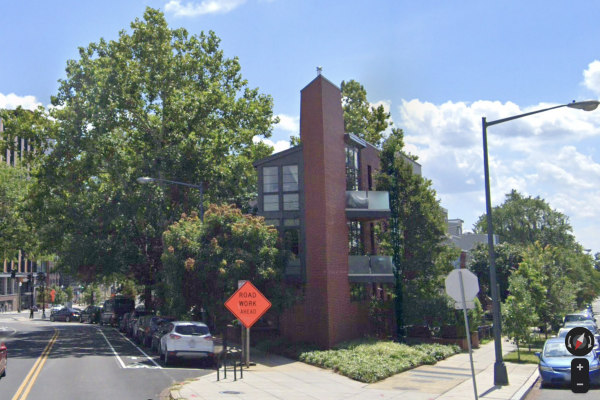 Triangular Home - Florida & 10th NW
(Google Street View)
You've probably noticed them from time to time, as some of DC's weird triangular lots are certainly unusual. While some are grassy areas, others have been developed with even more unusually shaped private residences and buildings.
But how exactly did some of these strangely shaped lots ever come to be? To understand the triangular lots, you must look at DC's pattern of growth throughout history. When the city was first constructed in the late 1700s and early 1800s, the official northern boundary ended at what we now call Florida Avenue.
It wasn't long, though, before development started to spread north, outside of the boundaries of the original city. When this happened, the new street grid stayed mostly the same as the previous grid.
Numbered streets still ran north/south and named streets still ran east/west. The state-named avenues came in at diagonals. The trouble came when some of the new roads intersected with an occasional informal country road that already existed outside of the original city.
In some cases, the angles of the two roads created small, triangular-shaped pieces of land. This also happened with the placement of some of the diagonal avenues.
Over the years, some of the plots of land were sold off, sometimes several times over. There have even been some cases in recent years where ownership of the land has to play out in court, as it's not always been possible to easily figure out who still owns the land, as the original landowners have since passed.
Today, you'll find triangular lots in every quadrant. Some of the triangles are large enough for buildings or homes, while some are so small, they sit empty or have been turned into community parks and gardens. To make it even more confusing, some of the triangular lots even sit within the boundaries of existing blocks.