The History Behind Brookland
Posted by Mark Washburn on Tuesday, November 8, 2022 at 7:56:11 AM
By Mark Washburn / November 8, 2022
Comment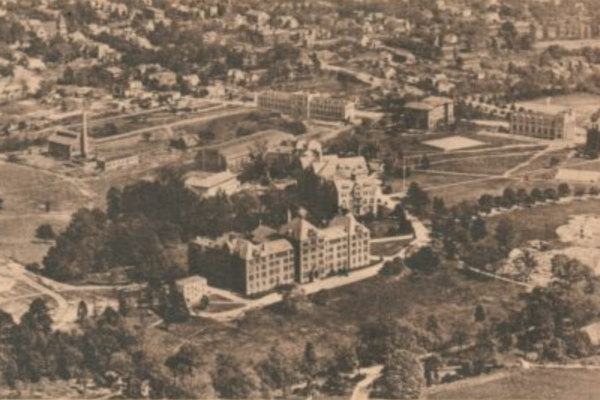 To truly understand DC's Brookland neighborhood, you need to know a bit about its history. Back in the early to mid 1800s, the area was known as Washington County, and was mostly used for farming.
It was around this time that a man named Jehiel Brooks first came to the area in hopes of securing an appointment to the Red River Indian Agent post in Louisiana. While visiting, the army veteran and attorney married a woman named Ann Queen.
Her family owned a large tract of farmland, and more than 200-acres became hers when she married Brooks. After spending some time in Louisiana, the Brooks family moved back to Washington and built a home called Bellair, which is now called Brooks Mansion.
Jehiel Brooks then took on the role of a gentleman farmer. When Ann Queen's father and brother eventually died, Mary and her sister sold off some of the family land to the B&O Railroad.
That helped spur development, but also cut across their fields. Some of the surrounding land was sold off to form Catholic University, while Jehiel's land was eventually sold off and developed into Brookland's very first subdivision.
Over the next decade or so, ten subdivisions went up in the area. As Brookland grew, so did the nearby University. The lots were large in Brookland, and the prices were reasonable. Homes came in a variety of styles. When the streetcar moved in, it turned Brookland into a commuter neighborhood.
Mostly a place for middle-class families, Brookland grew in terms of single-family homes alongside tree-lined streets. A change in racial demographics started occurring around the mid-century mark.
When some neighbors fled to the suburbs, existing neighbors banded together to successfully fight back against a plan that would have added new highways cutting through the neighborhood. Had it succeeded, it would have meant the demolition of some of the buildings in Brookland.
Since that time, there has been some new growth and development, especially in more recent years. This includes some new restaurants, businesses, and housing, which has only boosted home prices across the neighborhood.
Search Brookland Condo Developments