The H Street Corridor Continues to Up and Come
Posted by Mark Washburn on Wednesday, April 13, 2022 at 9:03 PM
By Mark Washburn / April 13, 2022
Comment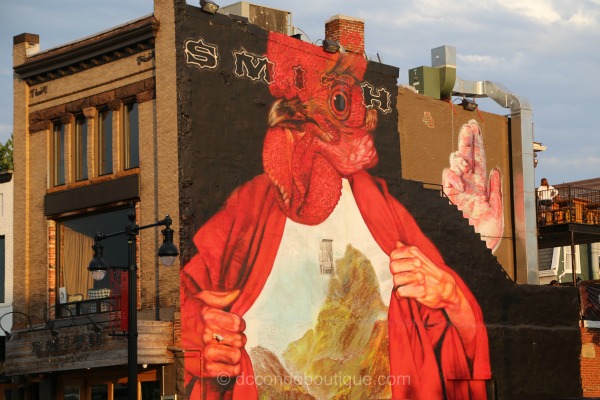 The H Street Corridor is continuing its journey on the up and up, as this thriving neighborhood grows with even more new development. Although the neighborhood's had its ups and downs over the years, the past decade or so has been especially rewarding.
President Barack Obama dined in the H Street Corridor during his presidency, and USA Today once dubbed it as the nation's most up-and-coming neighborhood. It's also held the honor of being declared one of the hippest corridors in the nation, thanks to Forbes.
Celebrities, artists, and millennials have all been drawn to the H Street Corridor in recent years. It wasn't always that way, though.
There was a time when the neighborhood wasn't so desirable. To understand the H Street Corridor, you need to step back to the beginning.
Originally constructed around the 1850s, the H Street Corridor was home to many workers responsible for constructing the city's infrastructure. It quickly turned into a bustling commercial district.
Sadly, rioting in the late 1960s left its mark on H Street. Flash forward to the early 2000s, and a plan began taking shape to rebuild the H Street Corridor.
This included bringing back the historic Atlas Theater. Atlas reopened in the mid 2000s as a large performing arts center.
That revitalization helped spark even more new development in the H Street Corridor, which helped turn the neighborhood around once again. Since then, new restaurants and music venues have opened on H Street.
New condos also have also come to the neighborhood, as have new retailers. Some of the area's independently owned galleries and shops now mix in with new retail and large new mixed-use development.
A few years ago, Streetcar service returned to H Street. These days, the H Street Corridor is considered a fantastic place for shopping and nightlife, the site of a popular festival, and a great place for those in search of a new place to call home.
Search H Street Corridor Developments