The Genius Behind the Design for Washington, DC
Posted by Mark Washburn on Tuesday, April 18, 2023 at 9:46:27 AM
By Mark Washburn / April 18, 2023
Comment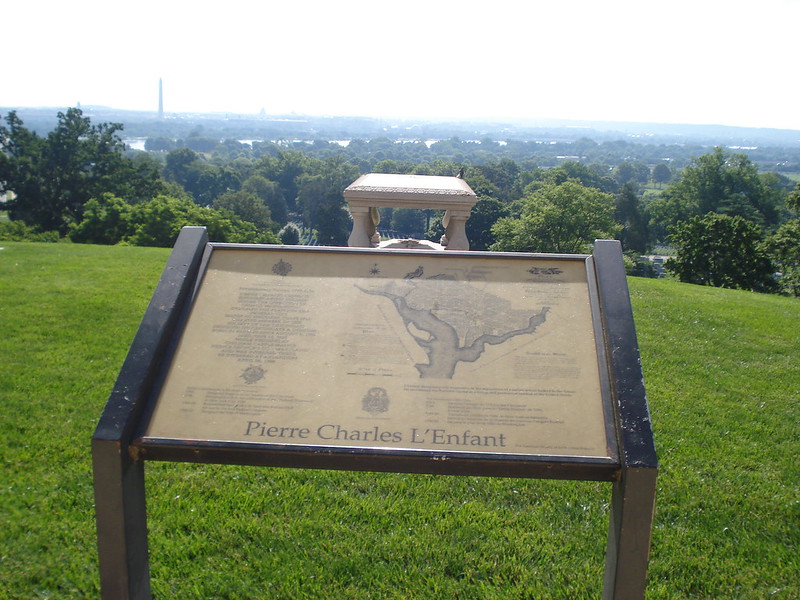 Photo: ComputerGuy - Wikipedia User
Filled with countless historical sites and attractions today, the true genius behind the design for Washington, DC can be traced back to one person. A French man named Pierre Charles L'Enfant first came here during the Revolutionary War and stayed on as a trusted city planner for President George Washington.
It's said L'Enfant's vision included wide avenues, buildings, and public squares, at a time when the place we now call DC was mostly forests, hills, plantations, and marshes. It all began when DC was officially established by Congress in 1790.
The idea was to make a federal district along the Potomac River. President Washington designated 100 square miles, including the existing towns of Georgetown and Alexandria, but also included enough space to build new government buildings.
To put the plan into fruition, he enlisted the help of L'Enfant. While it's said Thomas Jefferson had his own plan, L'Enfant was much more ambitious. The architect came up with a plan to build important buildings in strategic places, with those locations based, in part, on the changing elevation of the land.
At the center of his grand plan was a "public walk", which is what we now call the National Mall. Stretching two miles from Capitol Hill to the Potomac River, the National Mall consists of landscaped trees and grass, joined along the way by war memorials, monuments, and museums.
L'Enfant designed the Mall as open to everyone, then put Congress on a high elevation overlooking the Potomac. Diagonal avenues named after the states all originated from Capitol Hill, while public parks and squares were placed at intersections.
Amid conflicts with city leaders, L'Enfant eventually resigned and was never paid for his work. It wasn't until the early 1900s that a team of planners and architects finally cleared the Mall, planned out an extensive park system, and created space for some of the memorials we now see, based off L'Enfant's original plan.
Search Popular DC Area Neighborhoods