The Fold: Cutting Edge Luxury in Shaw
Posted by Mark Washburn on Wednesday, January 27, 2021 at 10:56 AM
By Mark Washburn / January 27, 2021
Comment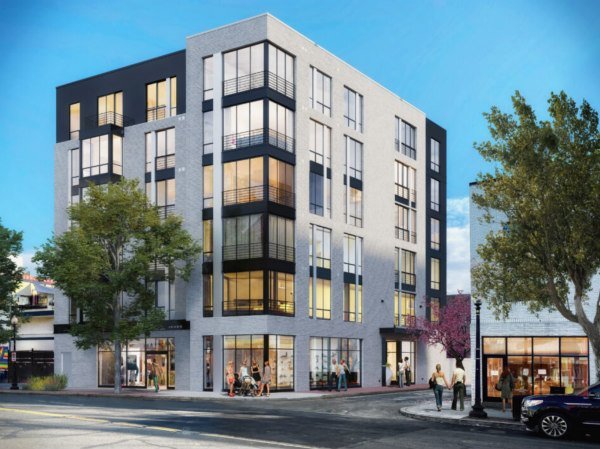 For cutting edge luxury in Shaw, come home to the many possibilities of The Fold. This new condo development is quickly gaining interest from prospective condo buyers in the region.
It provides your choice of dozens of new residential units, all of which top ground level retail space in one of DC's most exciting neighborhoods. The six-story building sits near the intersection of U Street and 9 ½ Street NW and is part of a larger redevelopment project involving the old Grimke School.
The greater development has been a work in progress for about a decade. Originally built well more than a century ago, the former school building eventually closed in the late 1980s. In more recent years, the building was used to house city government offices.
As the building began to deteriorate, plans were hatched to transform the property into something new for the neighborhood. Community Three is the developer behind the project.
In all, the large redevelopment project plans to bring in new residences, office space, retailers and even some live-work units. The old school building now serves as home to the African American Civil War Museum.
The Fold is taking shape on part of the property that formerly belonged to the school. Buyers have the option of a one-bedroom or a two-bedroom floor plan.
Some of the units of The Fold are said to be designated as affordable housing units. The new condos come with floor-to-ceiling windows and efficient layouts.
The old Grimke School gym is itself being transformed into dozens of new apartments, including some live-work studio space. The convenient location is only about a block from the closest Metro station.
The desirable location also makes it easy to enjoy the many other delights of the surrounding neighborhood. The property sits within walking distance of countless restaurants, shops, entertainment venues and nightlife options.