The Flour Mill in Georgetown
Posted by Mark Washburn on Friday, December 4, 2015 at 1:55 PM
By Mark Washburn / December 4, 2015
Comment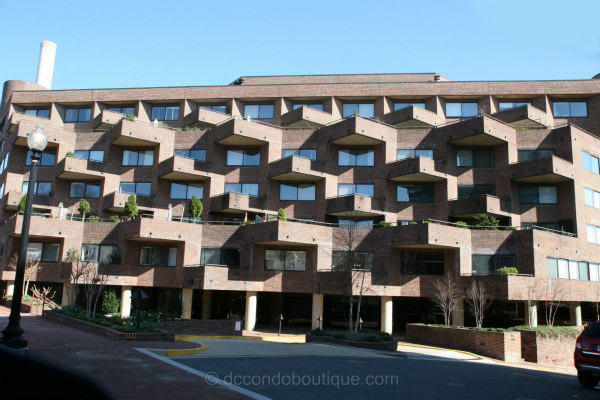 Flour Mill residents enjoy a central world-class Georgetown address and waterfront location.  A long time ago, dating from the late 1700s, flour, paper, and textile mills were built along the Potomac River in Georgetown.  Today, they house condos that were constructed in 1985 but still retain their names, Flour Mill and Paper Mill.  The Flour Mill stands 8-stories tall with 59 condos; the building has a red brick structure yet modern floor plans.  Many units have large private outdoor terraces with amazing views overlooking the Potomac River or the C&O Canal.  

The best of DC is at your doorstep as Georgetown is a walker's dream.  It is also a quick access to the Clara Barton Parkway, Whitehurst Parkway and Virginia.  The closest Metro Station is Foggy Bottom-GWU on the Blue and Orange Line within walking distance and also the Waterfront Park.  Residents are close to Reagan National Airport, the Kennedy Center and the White House.  Georgetown is an enclave of tony boutiques, historic townhomes, and walking distance to the Waterfront Park, Washington Harbour, Dean & Deluca, and the restaurants and shops Georgetown is home to.  It is located in northwest DC along the Potomac River waterfront, and one of the most affluent neighborhoods in DC, home to the city's lobbyists, business elite, diplomats, and politicians.  

As Georgetown is home to many of Washington's elite, the housing is very upscale.  Luxury housing abounds in Georgetown with a mix of stunning luxury condos, historic townhouses, mansions, and repurposed industrial building conversions with penthouses.  Georgetown is bustling day and night, especially along M Street and Wisconsin Avenue with high-end shops, international restaurants, and bars.  The Flour Mill building is located at 1015 33rd Street, NW, between K Street and 33rd Street at the C&O Canal.  The building's amenities include a modern lobby; a staffed front desk; Concierge; garage parking; pets are allowed.  The Flour Mill has 1 and 2-bedroom units with 1.5-2.5 bathrooms, and gracious living space ranging in size from approximately 1,000-2,300 square feet.
Here is a resource to view active Flour Mill real estate listings