The Enduring Stories and History of Embassy Row
Posted by Mark Washburn on Monday, March 13, 2023 at 10:57:13 AM
By Mark Washburn / March 13, 2023
Comment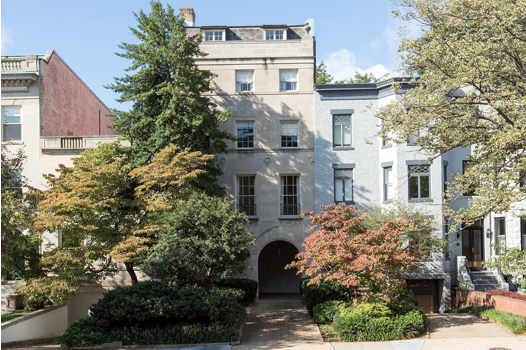 They stand today as some of DC's most beautiful historic homes, and that's exactly what some of DC's 50 or so embassies on Massachusetts Avenue used to be. Nicknamed "Embassy Row" for a reason, the stretch of roadway was originally called "Millionaires Row".
The area mostly stretches along Massachusetts Avenue from 18th to 35th street, from Scott Circle to the United States Naval Observatory, but it also extends to some other nearby streets and neighborhoods, too. While Embassy Row is now a protected part of the Massachusetts Avenue Historic District, the area was once home to some of DC's wealthiest residents.
Notably, Embassy Row is where some of the ultra-rich lived during the late 19th century, on it to the 20th century, with some of the homes built during the Gilded Age. Most of the original owners of these mansions were considered some of the city's most prominent political and social elites of their time.
While many of the mansions in this part of DC started out as private homes, by the late 1920s and the time of the Great Depression, several of the beautiful mansions ended up being sold to buyers from other countries. That's why so many of them exist as foreign embassies today.
These days, even some of the old mansions that aren't embassies in the area have been transformed into diplomatic buildings and diplomatic residences. It's not uncommon for the homes to have dozens of rooms, making them fit for not just millionaires, but also fit for foreign diplomats.
The largest and oldest embassy on Embassy Row belongs to the British. Close to the US Vice President's Home, the embassy has more than 400 staff members and includes a statue of Winston Churchill outside. It's said he has one foot on British soil and the other foot on US soil.
Search Upper Northwest DC Neighborhoods