The Dresden: Kalorama Best Addresses Gem
Posted by Mark Washburn on Monday, November 12, 2012 at 8:22 PM
By Mark Washburn / November 12, 2012
Comment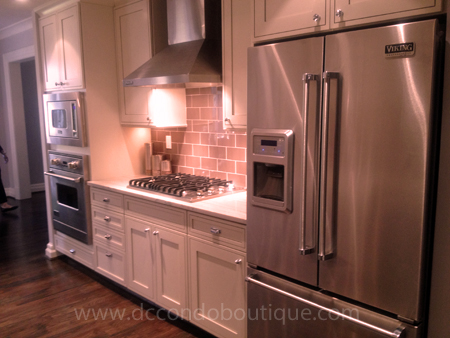 Located in Kalorama at the Corner of Connecticut Avenue and Kalorama Road is the Dresden.  This pre-war condo building is featured in James Goode's Best Addresses and represents one of developer Harry Wardman's most exquisite Georgian Revival projects.  The Dresden is a sister development to Wardman's Northumberland development located at New Hampshire and V in Dupont Circle.

The Dresden was completed and opened in 1910 as an apartment house.  It was grand for its day with large apartments, wide hallways and a marble wainscoting-clad lobby.  In 1974 the Dresden was converted from apartments to condos which were priced from $37,500 for an 874 SF unit to $135,000 for the largest unit with 3,175 SF.

Notable residents of the Dresden include Nellie Taylor Ross, the nation's first female governor who hailed from Wyoming, Helen McCain Smith, social secretary to First Lady Pat Nixon and Julia Grant Cantacuzene, granddaughter of President Ulysses S Grant and wife of Prince Mikhail Cantacuzene of Russia.

Curently, one unit is available for sale at the Dresden featuring  2 BR / 2 BA / 2,050 SF and listed by TTR Sotheby's International Realty for $1.399M.  This unit has been meticulously renovated with a designer kitchen, marble baths, over-sized closets and luxury finishes throughout.  A private balcony, parking and storage are also included with this unit.  Here is a resource to learn more about and view active listings at the Dresden.