The Colonnade: Full-Service Cathedral Heights Building
Posted by Mark Washburn on Wednesday, June 5, 2019 at 6:39 AM
By Mark Washburn / June 5, 2019
Comment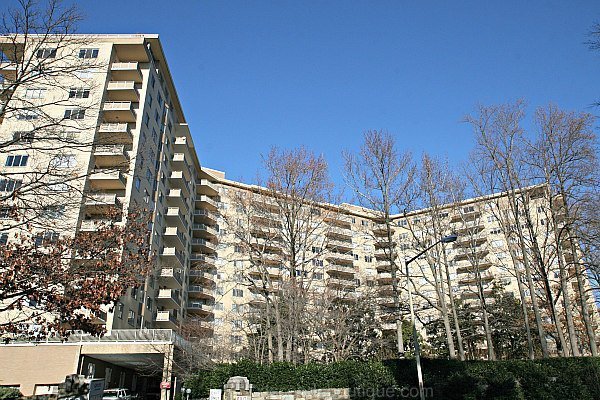 For full-service living in Cathedral Heights, The Colonnade still boasts a strong and commanding presence in the DC area. This well-established building has been a staple in the neighborhood for decades, first constructed in the mid-1960s.
While significantly less well known than the Watergate, The Colonnade has been home to countless past residents with strong connections to the political world. While its reputation is no doubt impressive, it's perhaps the location and added amenities that put this full-service building over the top.
Surrounded by parkland, added luxuries of The Colonnade start with its large marble lobby. Residents of the complex are treated to the luxury of valet service, doormen and concierge service. As well, residents are also treated to a 24-hour front desk, a fitness center and a swimming pool with nearly two-dozen private cabanas.
Residents of The Colonnade also enjoy extra storage space, available parking, a party room and a pet-friendly atmosphere. For added convenience, you'll find a market, dry cleaning service and even a salon on the property.
The Colonnade also sits just a short walk away from numerous options in dining, plus a Whole Foods Market and the added convenience of Glover Archbold Park. It's located right across the street from the condos of The Colonnade.
Made up of five distinct wings, the nine-story building provides the opportunity for one-, two- or even three-bedroom units. Some of the largest floor plans offer up more than 2,000 square feet of living space. It's not unheard of for some of the penthouse units in the complex to be priced over $1 million.
The luxury units of The Colonnade also feature spacious, light-filled designs, with some bay windows and large balconies. While some of the condos have been remodeled and updated over the years, you'll generally find well-kept and well-maintained residences, with great attention to detail.