The Churchill Selling on Capitol Hill
Posted by Mark Washburn on Wednesday, January 11, 2017 at 6:30 AM
By Mark Washburn / January 11, 2017
Comment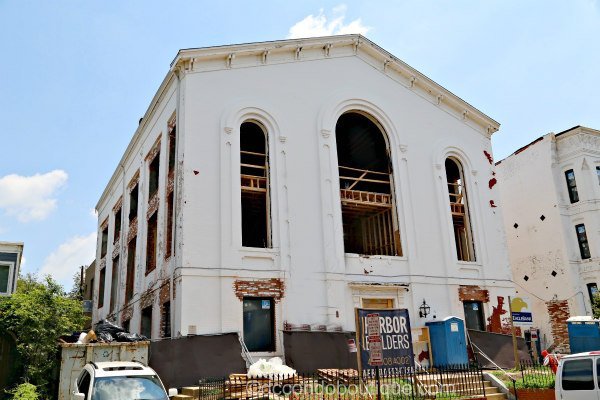 One of Capitol Hill's most unique residential buildings is now selling, bringing additional options in condo living to the DC area. While the District boasts several impressive structures that date back more than a century, The Churchill is one of just a handful that used to serve a more spiritual purpose. The building began as a church, making it one of only a few churches that have been repurposed and reimagined into residences.
While filling the void of necessary residential space, buildings such as The Churchill also prevent some historical structures from being torn down, and then replaced with more modern structures. While DC is rich with those too, buildings such as The Churchill provide an alternative, saving a building's most impressive features and charm, while remaking it with more modern appeal.
The development includes a total of around a dozen units, most of which are located inside the old church building. The remaining two units were designed to fill the space of an adjacent row house. Each with two-bedrooms, the units of The Churchill range from around 1,000 to 1,900 square feet in size, priced from the mid $700,000s to around $1.5 million.
The three-story main structure was first constructed in the mid to late 1800s and used as a Presbyterian church. Over the years several other congregations came and went before finally a developer purchased the property with the intention of developing it into condos. It's an idea that has gained traction across the country but perhaps most notably in DC, where old industrial space is more difficult to come by, the structures that are most commonly transformed into lofts in other cities and regions.
The Capitol Hill address, however, certainly makes the building's location ideal too, as The Churchill sits within one of DC's oldest and largest neighborhoods. The building is close to several landmarks and federal buildings, plus is not far from numerous early 19th century homes and lively Pennsylvania Avenue, packed with restaurants and shops.