The Chinese Embassy Condos
Posted by Mark Washburn on Wednesday, April 1, 2020 at 12:47 PM
By Mark Washburn / April 1, 2020
Comment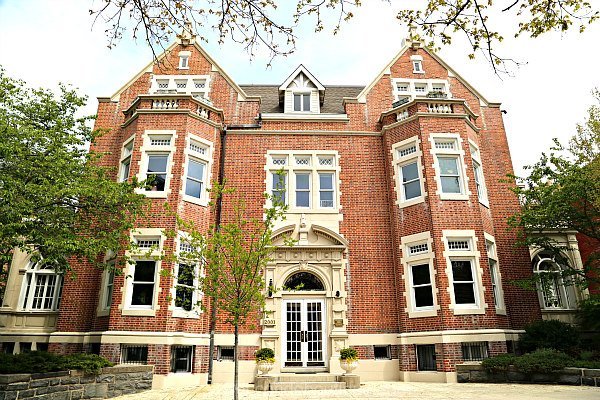 For those looking for a bit more history in their DC-area home, there are churches, schools and even embassies that have been remade into multi-residential space. One such example is the Chinese Embassy.
Constructed around the turn of the century, the Georgian Revival-style building once served as the actual Chinese Embassy. Although the building still stands today, it serves an entirely different purpose.
The building has also served as a single-family residence, a rooming house, and most currently a condo building. The handsome building now houses 13 private condos, spread across five floors of the building.
For residents, the building has quite a story to tell. The unique building affords a range of floor plans and a range of delights for its residents. Some units of the building include a wood-burning fireplace, a garden level terrace or a private roof deck.
New residents can also expect to find hardwood flooring, high ceilings and some original beams and trim. Some units offer private entrances. Details of the building's elegant past also still remain today, including a grand foyer. The building's main reception hall is now part of one of the private residences.
There are single and two-story condos to choose from, with floor plans ranging from less than 1,000 square feet of space to upwards of 2,300 square feet of living space. The Chinese Embassy also offers some on-site parking, plus available storage space and a pet-friendly atmosphere.
The location is also desirable. Residents live within easy access of Dupont Circle, downtown, Georgetown, Adams Morgan and more.
The condos of Chinese Embassy are not alone. In DC there have been several such examples of former embassy buildings, including chanceries and ambassadorial residences, that have been converted to private use.
Other examples include corporate apartments, private homes and condos. Some of these properties now sit on the National Register of Historic Places.