The Capitol Riverfront Neighborhood Has Arrived
Posted by Mark Washburn on Friday, February 26, 2016 at 2:34 PM
By Mark Washburn / February 26, 2016
Comment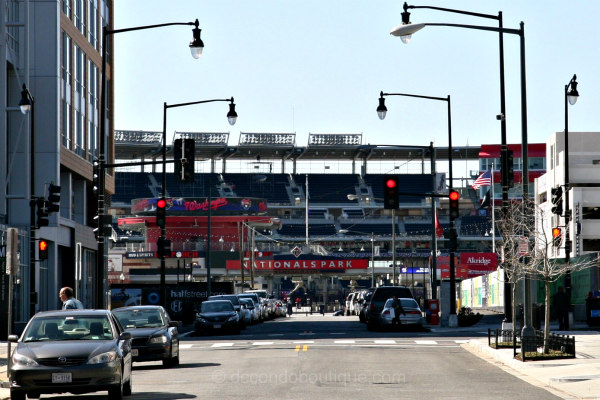 The Capitol Riverfront neighborhood in DC has become one of the hottest neighborhoods in the city.  It features one-and-a-half miles of prime riverfront property stretching north to the U.S. Capitol.  The vibrant, new mixed-use community and riverfront destination has made it!  Thanks to baseball, the area around the Washington Nationals ballpark is transforming and seeing a rise in real estate development.  The area has turned into a desirable, and thriving, neighborhood, since the Metrorail Green Line opened its Navy Yard Metro Station in the 1990s.  Ever since, the U.S. Navy and the Department of Transportation have moved its federal workers to new headquarters in the Navy Yard complex.  Retail and other services soon followed.

The Capitol Riverfront neighborhood, led by the efforts of former DC Mayor Anthony Williams, laid out plans to improve the Anacostia Riverfront under a master plan initiative to build a vision for the area, including public spaces, buildings, clean and safer streets, hosting public events, and managing area development.   City leaders built a permanent stadium for the Washington Nationals baseball team with Nats Park in 2008 along the riverfront.  It is the first LEED-certified ballpark.  The Riverfront includes public recreational green spaces, the 20-mile Anacostia Trail, residential housing, offices, hotels, event venues, and new retail meshed to form the thriving riverfront.  Nearby, residents can walk to Yards Park, a waterfront public park with a long boardwalk, live music, nature trails, restaurants, and a wading pool.  There are other choice spots for pre-game eating and drinking before catching a baseball game or concert, like Canal Park with dining and ice skating in the winter.

The revitalized neighborhood with offices, housing, entertainment, and parks has increased the number of residents moving into this area to live, work, and play.  This location enjoys many amenities, including a Metro Station, retail shops, coffee shops, restaurants, and a Circulator bus to Union Station via Barracks Row and Eastern Market. In addition, residents can walk or bike to Capitol South Metro, congressional offices, the U.S. Capitol, and museums along the National Mall. It is conveniently located within walking distance to Capitol South Metro and Eastern Market Metro.  The Capitol Riverfront has benefitted from an infusion of public and private sector investments.