The Capitol Riverfront is DC's Fastest Growing Neighborhood
Posted by Mark Washburn on Monday, June 8, 2015 at 5:16 PM
By Mark Washburn / June 8, 2015
Comment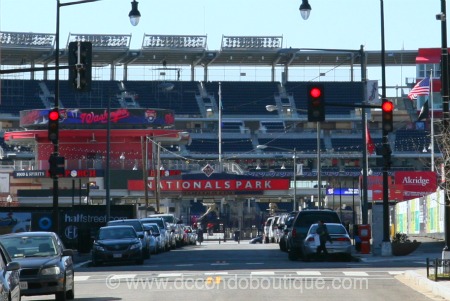 The fastest growing new neighborhood in DC is the Capitol Riverfront, located only 5 blocks south of the U.S. Capitol between Capitol Hill and the Anacostia River.  The Capitol Riverfront is a 500-acre neighborhood with an extraordinary 1-1/2 miles of riverfront stretching north to the U.S. Capitol.  The Capitol Riverfront neighborhood is a lively new mixed-use community and riverfront destination.  The neighborhood is convenient for its residents with its location near The Navy Yard Metro and walking distance to both the Capitol South Metro Station and Eastern Market Metro Station. It is just a quick 10-minute taxi ride to Reagan National Airport, and easy access to the nearby major highways of I-395 and I-295.  

With a boost from the DC City Council as a business improvement district, the Mayor approved the Capitol Riverfront area.  The project involves the addition of new condos and lofts, new apartments, modern office towers, hotel rooms, and a string of retail amenities, such as a Whole Foods market and a Harris Teeter market, new restaurants, shops, spa, fitness center, Starbucks, and cafes.  The 3-year growth rate of residential housing has more than doubled.  With lots of cool restaurants here, even President Obama visited one for burgers.  One area, the Canal Park, has an ice skating rink open 4 months a year but in the spring, the plaza is taken over by Park Tavern restaurant with plenty of outdoor seating.  Many food trucks line up for foodie residents and workers along M Street.  

The Capitol Riverfront includes EYA townhomes, Capitol Quarter, in addition to new condominiums and lofts.  The neighborhood numbers 4,700 residents yet 34,000 work here, including 18,000 at The Navy Yard.  After the Washington Nationals baseball team made the ballpark their home in 2005, there has been revitalization in the area.  The World Bank released a study a few years back detailing how the neighborhood engages the waterfront.  The Capitol Riverfront is leading the "green" innovation in DC and the best of living in a vibrant city, with exceptional advantages of living near a river front and access to new public parks and trails, piers for boat docking, recreational amenities, sports and entertainment all in close proximity to Capitol Hill.

Landmarks include The Navy Yard, the U.S. Department of Transportation headquarters, Washington Nationals Park, and The Yards.  As an historical area, the Capitol Riverfront is the setting for The Washington Navy Yard, which is the longest operating naval facility in the nation.  Until the end of World War II, the Riverfront was a vibrant wharf with commercial areas, streetcars, and a residential community.  The economy in the area eventually slowed as the Washington Navy Yard reduced its operations after World War II.  But in 2003, DC began to show renewed interest in the neighborhood with "The Anacostia Waterfront Initiative" supported by the mayor, targeting areas for new development and investment.