The Capitol Riverfront is Coming Alive
Posted by Mark Washburn on Wednesday, March 1, 2017 at 11:12 AM
By Mark Washburn / March 1, 2017
Comment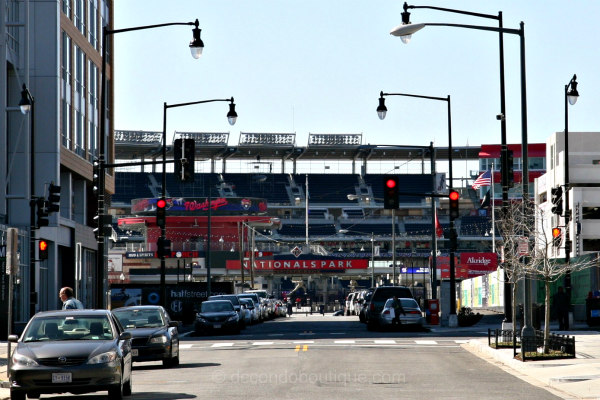 Noted by some as the DC area's fastest growing neighborhood, the Capitol Riverfront is beginning to take shape, coming alive with new housing, retail and office space. Once known best as the Navy Yard, neighborhood redevelopment really began to kick off in the late 2000s with the opening of Nationals Park and is translating into additional development of mixed-used projects, including offices, apartments, restaurants and stores.
At build-out, it's estimated that the Capitol Riverfront will offer 37 million square feet of residential, retail and office space, along with four parks. Currently the neighborhood offers a much smaller percentage of that, yet commands more affordable office rental rates than the downtown area.
Such big names as the National Association of Broadcasters, AARP and CBS Radio have already relocated to the area, and so have many others. New restaurant choices range from Italian to fresh seafood, salads to cocktails, with much of the area marketed towards young professionals.
Newly designed parks and a renewed effort to clean up the river have additionally led to other development projects, as the former light industrial area is transformed into a desirable location to live, work and play. By 2019 it's projected that more than 12,000 people will live in the Capitol Riverfront, with a number of current projects expected to soon double the existing residential units in the area.
In 2018 another stadium, this one the future home of DC United, will also join the community. The ground floor of Audi Field will also house more retail space, with estimates of an additional 1,000 residential units joining Buzzard Point over the next few years. Additional groundbreakings are planned for later this year, with more condos delivered in 2018 and 2019.
Found between the Anacostia River and Capitol Hill, the Capitol Riverfront is an ideal location for area residents and visitors alike, with the ease of commuting via I-395, I-295 or the Metro.