The Brooklander: New Brookland Condos
Posted by Mark Washburn on Wednesday, January 16, 2019 at 7:18 PM
By Mark Washburn / January 16, 2019
Comment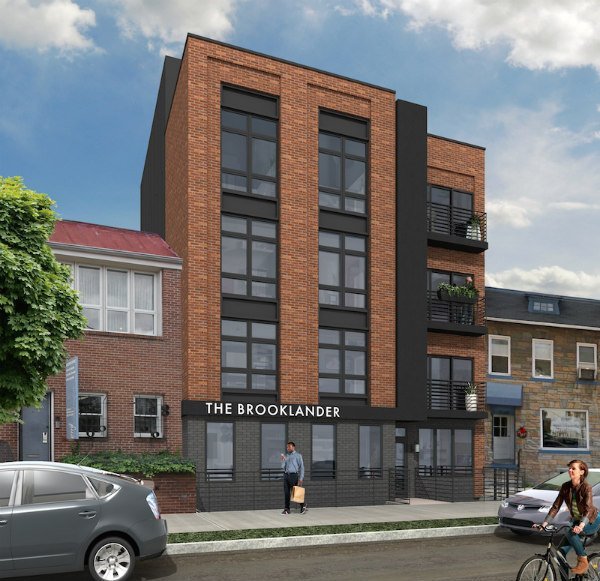 For new condos in Brookland, consider taking a look at The Brooklander. This exclusive new condo building houses less than a dozen condos, and is part of a conversion project by Lock 7 Development.
Developers started with two existing retail buildings, constructing the pop-up condo project along 12th Street NE in the Brookland neighborhood. Now an 11-unit residential building, the new building offers a mix of different floor plans for new buyers to choose from.
This includes a trio of one-bedroom, one-bath units and a single one-bedroom, one-bath with a den. In addition, the property offers four two-bedroom/two bath units. The final three remaining units within The Brooklander all include three-bedrooms and at least two-baths.
The new condos sit conveniently close to two area Metro stations, and are located simply a short distance away from several delightful neighborhood additions, including the lively Monroe Street Market. A massive mixed-use development, the area includes a number of dining and retail options for area residents to enjoy.
In fact, you're sure to discover a number of dining hot spots throughout the neighborhood, from bistros to breweries. The charming NE neighborhood is also filled with galleries in its central arts zone, plus the campus of Catholic University.
Affectionately refereed to by some as "Little Rome", the Brookland neighborhood contains a high concentration of Catholic churches and monasteries, while it also contains several Italian eateries. Many homes in the Brookland community also offer more generously sized properties, with plenty of green space and room for gardens.
The friendly neighborhood has been the site of several new mixed-use developments in recent years, bringing in more stores, dining options and residential units to the area. Now with the addition of The Brooklander, prospective residents have yet another new option to consider in the Brookland neighborhood of Northeast DC.
Inquire For Additional Information About The Brooklander