The Broadmoor: Cleveland Park Best Addresses
Posted by Mark Washburn on Friday, October 12, 2018 at 11:34 AM
By Mark Washburn / October 12, 2018
Comment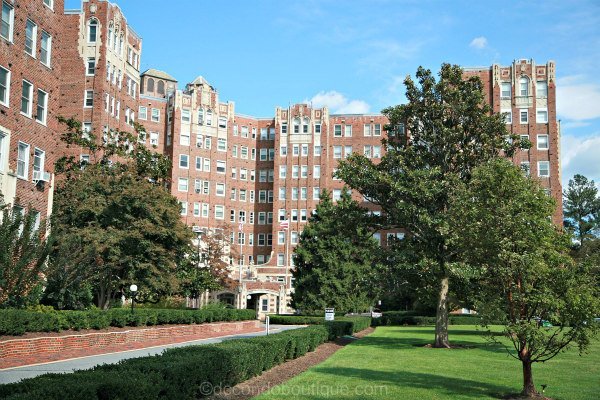 One of Cleveland Park's most elegant residential buildings, The Broadmoor still evokes luxury living along Connecticut Avenue, nearly 100 years from its beginning. First constructed in the mid-1920s, the building is a distinguished property in the region, and holds an honored spot on Goode's list of Best Addresses.
Originally designed as a traditional apartment building, The Broadmoor changed over into a co-op around the mid-century mark. In its early years it was described as the home of prominent political leaders, military officers and business executives.
Although the property has changed over the years and decades, the self-managed, L-shaped building still maintains some of its original 1920s-era charm. From the hand-carved accents to the decorative balconies, it's possible to take a glimpse into DC's architectural past with a tour of this impressive building.
Later adapting an Art Deco motif in its lobby, the building now offers more eclectic style points throughout the shared space. The individual units, however, are often more modernly appointed, with hardwood floors, newer updates and light-filled interiors.
In fact, the building now houses nearly 200 private residences, coming in a wide variety of layouts and designs. This allows for some unique offerings throughout the property, combining to form one of the DC area's most notable and illustrious properties.
The building also supplies its residents with underground parking, a library, storage space and a handful of added guest rooms. As well, the property additionally boasts an exercise room and sits within a short stroll of the Cleveland Park Metro.
Along with all of this, the building remains simply a short distance from various options in dining, shopping and entertainment offerings. From an appealing apartment building to an acclaimed co-op, The Broadmoor continues to delight new residents with a prominent setting and an admirable array of private and shared features and amenities.