The Best Potomac River Neighborhoods in Washington, DC
Posted by Mark Washburn on Monday, November 6, 2023 at 5:34:31 PM
By Mark Washburn / November 6, 2023
Comment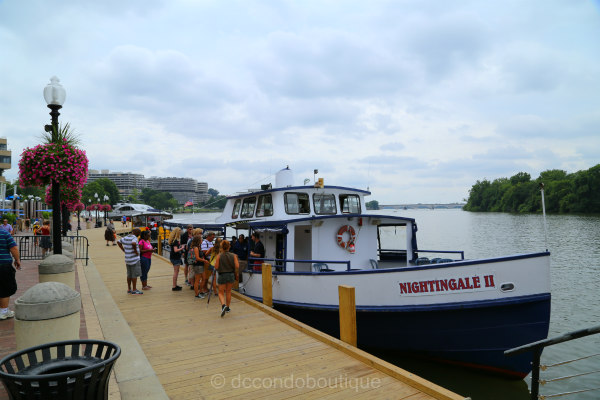 If you're looking for a DC neighborhood that's also near the Potomac River, you're in luck. There are several great river neighborhoods to consider, for a variety of unique reasons.
Georgetown
Georgetown is often mentioned as a top neighborhood, and it's not just because it has a namesake university. Georgetown is also known for its cobblestone streets, its history, its shops and art galleries, and more. As DC's oldest neighborhood, the waterfront is part of Georgetown's draw, as it's easy to get out on the river with a paddleboard or kayak, or simply dine on the waterfront. This walkable neighborhood is home to some top public schools, plus it's only a short commute to reach the rest of the DC area from Georgetown.
Foggy Bottom
DC's Foggy Bottom neighborhood may be small in size, but thanks in part to its location, its packed with things to do, see, and explore. Right along the Potomac River, the neighborhood is another of DC's oldest neighborhoods, and actually sits just adjacent to Georgetown. The fashionable neighborhood contains a lot of Mid-Century buildings today, as well as some government offices and foreign embassies. You can easily rent some gear from Thompson Boat Center and get out on the water in a canoe, kayak, or paddleboard, when you choose the river neighborhood of Foggy Bottom.
Alexandria
While technically across the border in Virginia, Alexandria is best known for the unique shops and history of Old Town. The neighborhood hosts a popular arts festival, plus it's a reasonable commute from Alexandria to Capitol Hill. The neighborhood delivers some fantastic river views, plus its more affordable here than Georgetown. Old Town Alexandria is the place to go to experience historic architecture, plus do some boutique shopping and dine along King Street. This is also the launching point for water taxis and boat tours.
Search Featured DC Neighborhoods