The Atlas District- Arts & Entertainment Galore
Posted by Mark Washburn on Friday, June 12, 2020 at 10:14 AM
By Mark Washburn / June 12, 2020
Comment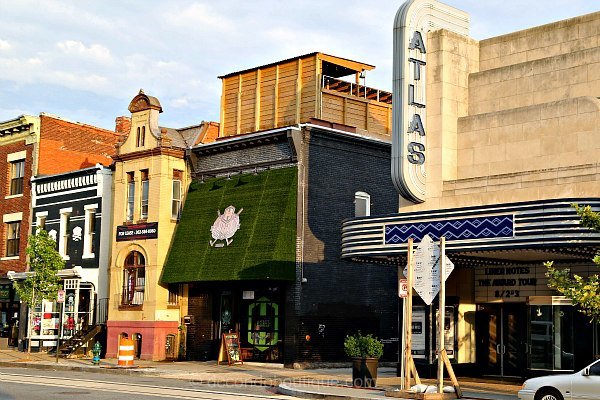 With a countless array of places to go and things to do, the Atlas District is, quite simply, arts and entertainment galore. This busy nightlife district is packed with lively bars, live music venues, coffee shops and restaurants.
While it's a bustling area today, the Atlas District has certainly seen its ups and downs over the years. Hit hard by rioting in the late 1960s, it's taken decades to bring the neighborhood back. Efforts began to gain speed in the late 1990s when a local restaurant owner hatched a plan to transform the three-block area with music venues and bars.
More diverse than some other neighborhoods today, the Atlas District sits less than two miles from the National Mall. This makes it easy to explore some of DC's hippest, up-and-coming destinations.
Also known as the H Street Corridor, the rebranded district takes its name in tribute to a former movie theater turned performing arts center that's still open in the neighborhood. The Atlas Performing Arts Center exists within an art-deco building offering four different rehearsal and performance spaces, fostering film, music, dance, theater and more in the community.
The neighborhood is also packed with places to shop and restaurants serving up a variety of distinctive cuisines. From pubs to lounges and whiskey bars, you're sure to find a large number of choices in the Atlas District.
Likely drawn to the area for its art and entertainment possibilities, people looking for a home in the Atlas District will find everything from century-old row houses to modern apartments, condos and single-family homes reconfigured into multi-family residences.
While it's just as easy to walk or bike where you want to go in the Atlas District, a streetcar now runs along H Street, passing right through the neighborhood. The area is also served by Metrobus.