Tenleytown: Quiet Suburbia in NW DC
Posted by Mark Washburn on Saturday, October 10, 2015 at 8:50 PM
By Mark Washburn / October 10, 2015
Comment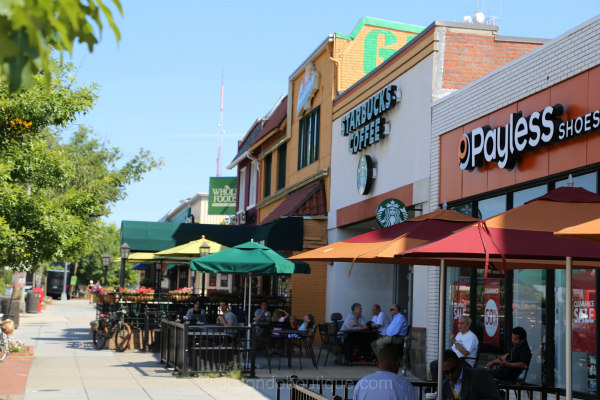 Tenleytown has beautiful tree-lined streets and great transit access in this corner of upper northwest DC, where the entire neighborhood is within walking distance of the Metro Station at Tenleytown-AU on the Red Line and buses run on regular schedules on Wisconsin Avenue.  The Tenleytown enclave is among the best public-transit friendly neighborhoods in DC.  The Beltway is a 10-minute drive north, and nearby MacArthur Boulevard and Chain Bridge can easily access northern Virginia.  The area is south of Chevy Chase, northwest of Cleveland Park and north of Glover Park.  Tenleytown's commercial area lies along Wisconsin Avenue, NW.  

The neighborhood is neatly between Cleveland Park and Bethesda, Maryland with attractive detached homes from the 1920's and 1930's, and retail along a major avenue.  Architecturally, the community has some charming Victorian homes, especially along Grant Road, a quiet street off of Nebraska Avenue.  There are also duplexes and row houses, bungalows and many traditional Washington center-hall Colonial homes.  Tenleytown lies along upper Wisconsin Avenue.  The boundaries are Upton Street to the south, Wisconsin Avenue to the west, Reno Road to the east and Garrison Street to the north.  The neighborhood Metro stop is Tenleytown-AU, as a small section of the American University campus is on Wisconsin Avenue.  The area has a few condominium developments, such as "Cityline at Tenley," with luxury condos on the top levels above the Metro Station on Wisconsin Avenue.  

Many residents in Tenleytown are typical DC folks who crave a quiet suburban life after a hectic work day yet still want to live close-in near the action in the city.  Many Tenleytown residents are professional young couples earning two incomes with or without kids.  It's a great area for families with some of the best public schools in the city, like Wilson High School.  Well-known private schools are nearby as well, Sidwell Friends and Georgetown Day School.   Recreational and social activities abound in the area, with the Wilson Aquatic Center, Tenley-Friendship Library and Fort Reno Park.  Fort Reno Park also is the setting for free summer concerts, a community garden, sledding slopes in the winter, tennis and a gathering spot for dog walkers.  Stores for basic needs are here, like Safeway, a Whole Foods market, Best Buy, Ace Hardware, Container Store, Starbucks, dry cleaners, and some terrific restaurants like Guapo's with an outdoor patio, Japanese restaurants, Panera Bread, Robek's, Indian and French restaurants, and pizzerias.