Takoma Isn't To Be Confused With Takoma Park
Posted by Mark Washburn on Wednesday, September 25, 2019 at 9:00 AM
By Mark Washburn / September 25, 2019
Comment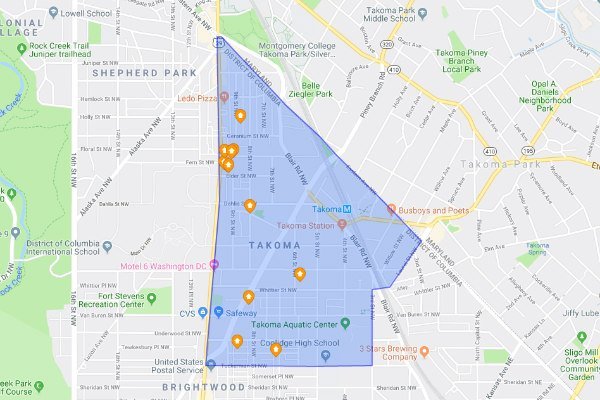 With a strong identity and a rich history of its own, residents of Takoma share a true sense of community. While the Northwest Washington community may itself share a name with nearby Takoma Park, Maryland, don't be confused by the similarity.
The two may have started out as one, but they've grown into two separate communities with a shared reputation for active residents and community-wide spirit. Living in DC's Takoma feels more like residing in a small-town setting, at home within a much larger city.
Originally built up as a commuter rail suburb, Takoma provided the allure of a semi-rural location, while at the same time maintaining easy access to the larger city. Its diversity and neighborhood spirit reach back well more than a half century.
That's when a neighborhood group came together to help fight racism in the housing market, while at the same time fostering a more diverse community for generations to come. This politically active community has brought neighbors together for decades, in more recent years focused on continually improving the quality-of-life throughout Takoma.
To this day it's that diversity and spirt that continues to draw many new residents to the area. The diverse homes of Takoma are also a draw.
You'll find farmhouses, Victorians, American Foursquares and bungalows throughout Takoma, generally built from the early 1900s to the 1930s. While mostly filled with single-family homes, you will also find a much smaller collection of condos and rentals in Takoma.
Of course, it doesn't hurt that the neighborhood is relatively more affordable than others in the DC area either. It also has a number of unique additions.
Takoma still features a library dating back to the early 1900s. You'll also find businesses just a short distance away in this walkable and bikeable community. In addition, Takoma prides itself on a full calendar of community events, from parades and festivals to a weekly farmers' market.