Take a Stroll Up 14th Street
Posted by Mark Washburn on Saturday, January 21, 2017 at 5:01 PM
By Mark Washburn / January 21, 2017
Comment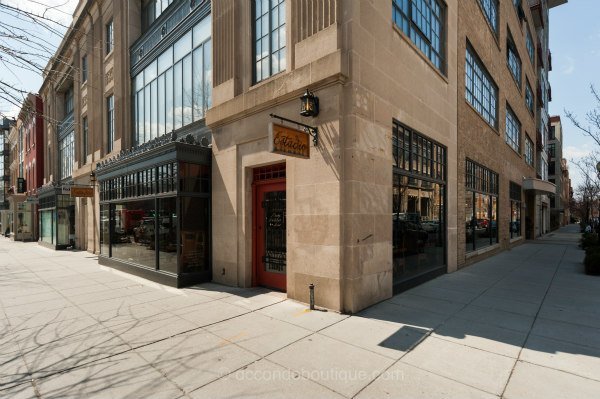 From Florida Avenue to Thomas Circle, popular 14th Street is packed with places to go and things to see, but perhaps the best way to do it is by taking a long, leisurely stroll. That's because this stretch of roadway was specifically designed to appeal to pedestrians, and it all happened just over the past couple of years.
Decades ago 14th Street had a much different reputation, but eager developers and investors moved in, bringing boutiques, restaurants and prospective new residents. The city helped, too, by dropping the speed limit, adding in more stoplights and shrinking the road down to just two lanes where there used to be six. The Department of Transportation also added in bike lanes, replaced sidewalks and put in new streetlights, altogether providing a safe place for pedestrians along with plenty of outside dining, or simply room to stroll from one business to the next.
While the traffic decreased, business and residential development has only increased. Over the past decade or so the area has gained thousands of new residential options like condos and apartments and added in numerous new businesses, such as retail space, bars and restaurants. The area's also seen some mixed used development plus rising home prices. Just a few years ago some two-bedroom condos in the area were already priced topping $900,000, quickly to be followed by new luxury complexes with numerous high-end amenities.
In fact, an area once more recognizable for its car dealerships than its boutiques has undergone a true transformation, replacing them with grocers and national chains like Whole Foods and Starbucks, plus adding in yoga shops, French eateries with long waiting lists to dine and impressive new condo buildings with all of the latest amenities and modern features to entice new buyers.
Whether you're looking for a new home, a place to dine or a new place to shop, it's worth it to slow down and take in the surroundings on a stroll up 14th Street.