Strivers' Section: Historic Dupont Neighborhood
Posted by Mark Washburn on Wednesday, February 22, 2012 at 7:19 AM
By Mark Washburn / February 22, 2012
Comment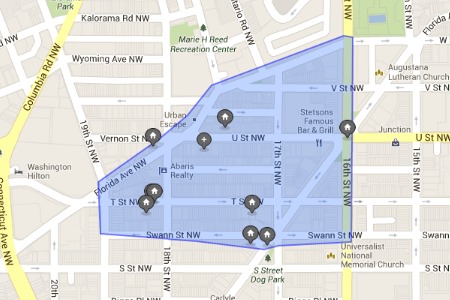 Strivers' Section is a historic district in the Dupont Circle neighborhood of Washington, DC that is listed on the National Register of Historic Places.  The historic district includes about 430 buildings constructed in the late 19th and early 20th century.  Many of these buildings are single-family homes designed with Edwardian architectural style.

Strivers' Section is located in close proximity to Howard University and was home to many of DC's more affluent and notable African American residents including Frederick Douglas, architect Calvin Brent, Recorder of Deeds James Dacey and banker James Storum.  Today, Strivers' Section is a dynamic, diverse neighborhood and many of its homes have been beautifully renvoted and restored.

Here is a resource to view active Strivers' Section Historic District real estate listings.