Stanton Park: Popular Capitol Hill Neighborhood
Posted by Mark Washburn on Friday, January 27, 2017 at 11:32 AM
By Mark Washburn / January 27, 2017
Comment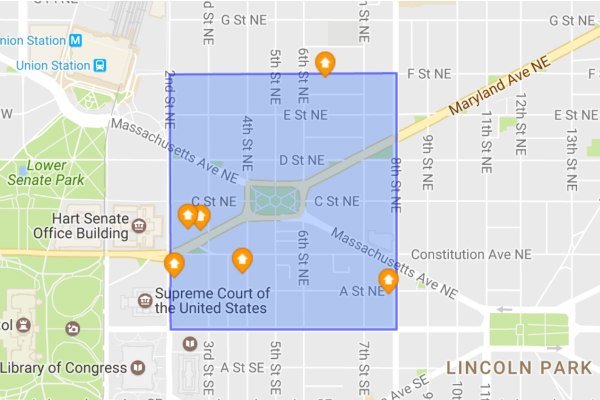 The walk-able Stanton Park neighborhood may be named after the green space it encircles, but the community is extremely desirable for much more than just its nearby park. This popular Capitol Hill community is close to area museums and attractions, yet remains a peaceful and quiet alternative for basking in a family-friendly lifestyle.
Now home to a number of young, upper-middle class residents, this desirable community offers a variety of home styles, from upscale condos to multi-million dollar row houses. The two-block Stanton Park, for which the neighborhood gains its name, is popular with families for its playground on the western side and with dog walkers on its eastern side. It also contains a statue memorializing a Revolutionary War hero.
The tight-knit community's charm extends to its highly desirable location, just a short walk from a Metro stop and not far for commuters to hop on I-395 or US Route 50. It's also a short commute or walk to the Mall, Barracks Row and Eastern Market, locations that provide enticing availability to residents, yet are just far enough that homeowners can relish in the peacefulness of their own desirable neighborhood.
The urban location is obviously a popular one for young professionals and families, and President Barack Obama is no exception. The President once leased a small one-bedroom apartment in Stanton Park, first renting as a US Senator, then staying on the lease as he campaigned for the presidency. In later years the very same apartment housed a number of Obama staffers when he took office at the White House.
Whether housing future presidents or young families and up-and-coming professionals, Stanton Park remains a popular choice for those looking for a new home on Capitol Hill. Close to virtually everything in the region, and with an abundance of green space to call its own, the neighborhood easily registers as an idyllic neighborhood in the DC area.