Springland Farm is DC's Vineyard in the City
Posted by Mark Washburn on Friday, November 26, 2021 at 5:10 PM
By Mark Washburn / November 26, 2021
Comment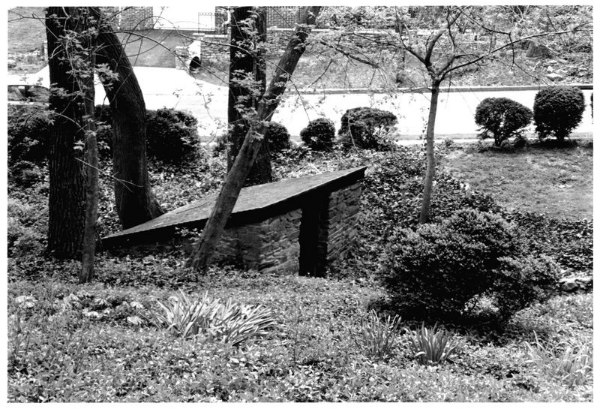 Photo: Dent Springhouse - DC Preservation League
Like a vineyard in the city, Springland Farm may not be large in size, but it's overflowing with charm. As one of DC's smallest neighborhoods, you probably won't find Springland Farm on many maps, but that's just fine with some area residents.
Generations ago, Springland Farm was the site of an actual vineyard. In the 1800s, a man named John Adlum bought up 200-acres of land stretching across places we now call Forrest Hills, Van Ness and Cleveland Park.
The hilly location may have just been the perfect spot for a local vineyard, and Adlum used it to his advantage. He ended up becoming known as the nation's first commercial producer of wine and his vineyard one of the most popular in the nation during the 19th century.
He actually became the very first to cultivate the Catawba grape, which ended up being the most popular planted grape in the nation by the mid 1800s. Although he was admired for his work by the likes of Thomas Jefferson, eventually other winemakers moved in and the popularity of Adlum's vineyard decreased.
When Adlum passed away, the vineyard was divided up and some of the land was used for homes. Located in a section of what we now call North Cleveland Park, the Springland Farm of today is home to around 100 homes, many of which were likely built by relatives of Adlum.
Although the neighborhood only stretches for about three city blocks, about two-dozen embassies now rise from the hillside where the vineyard once stood. Most of the homes in Springland Farm are Colonials with two-story porches and well-kept lawns.
The old manor house and springhouse are still standing, thanks to the efforts of local residents who advocated for their historic value. The historic neighborhood also now enjoys access to several bus lines, plus it's a short distance from the Red Line.