Spring Valley is DC's Suburban Neighborhood
Posted by Mark Washburn on Friday, June 14, 2019 at 9:25 AM
By Mark Washburn / June 14, 2019
Comment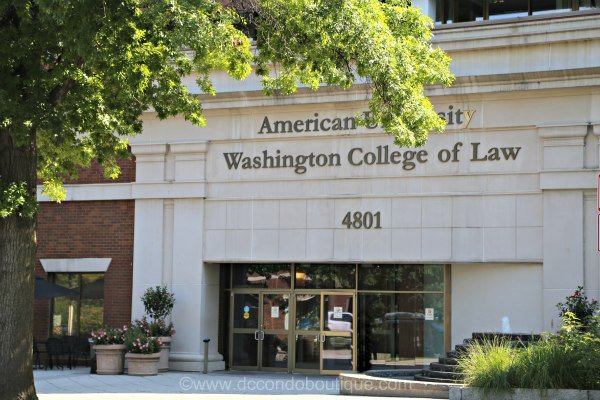 Don't let its zip code fool you, Spring Valley is decidedly suburban. This DC neighborhood may be slightly less well known than others in the area, but its residential options are certainly impressive.
The winding, hilly streets of Spring Valley are filled with beautiful homes. It's rare to find properties priced under $1 million in this neighborhood of large homes and towering oak trees.
Generally, a majority of the homes tend to be brick Colonials, although you will find some Tudors and other designs in the area. The homes in the southern part of the neighborhood, farthest from Massachusetts Avenue, tend to be even larger, with some of the most impressive designs close to Rockwood Parkway.
Some reports suggest former presidents George H.W. Bush, Richard Nixon and even Lyndon Johnson once lived in the neighborhood, while other top-ranking political figures, media personalities, and even some foreign embassies are currently at home in Spring Valley. It's not hard to see what makes Spring Valley so attractive.
The neighborhood is almost entirely residential, with large trees, large homes and the occasional park, set alongside one of its quiet streets. In fact, it's not uncommon to find families out riding bikes and playing outside.
You will find a small strip mall in the area, complete with some of the neighborhood basics, plus local restaurants and neighboring communities are just a short drive away. While most neighbors do choose to drive, you'll find the closest Metro station is only about a mile and a half away.
Found in far Northwest DC, the Spring Valley neighborhood is also home to the main campus of American University. Once used as a military site, homes began going up in Spring Valley following World War I. Now filled with beautiful homes and well-kept properties, the neighborhood maintains a suburban flair, with the ease of a DC setting.