Spotlight on Crystal City Powered by Amazon
Posted by Mark Washburn on Monday, February 15, 2021 at 9:59 AM
By Mark Washburn / February 15, 2021
Comment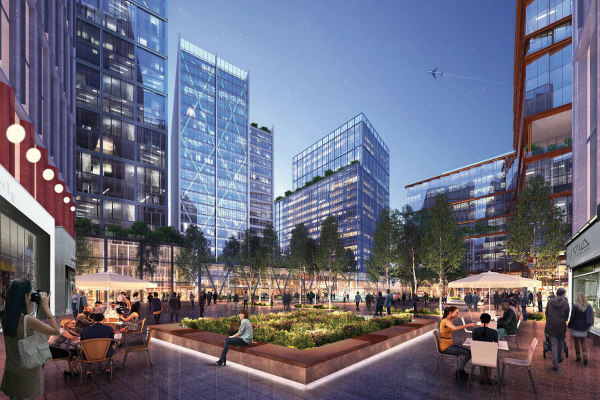 Thanks to Amazon, the spotlight is certainly shining bright on Crystal City these days. This urban neighborhood is a great place to work, live and play, and it's now home to the new Amazon HQ2.
It's estimated the online giant will eventually bring 25,000 new jobs to the area and give a major boost to local real estate. The project's first towers are planned for Crystal City and that could mean big things for the future.
With the expectation that many of those employees will be searching for a nearby place to live, residential prices in the area are already on the rise. Which much of Arlington consists of a diverse mix of housing, most homes in Crystal City tend to be multi-unit buildings, including high-rise condos and apartments.
Some of the existing condo buildings feature such amenities as swimming pools, concierge service and Metro shuttles for added convenience. The condos of Eclipse on Center Park add in things like an exercise room, a jogging path and a playground.
You may also find easy access to some of Crystal City's underground tunnels. Nearly 200 restaurants, shops and entertainment venues exist in those tunnels.
They connect up with local condo buildings, offices buildings and hotels, providing an endless supply of places to go and things to do, both under and above ground. Some of Crystal City's most popular condo buildings are also close to grocery stores.
While it's technically one of Arlington's urban villages, Crystal City actually sits just adjacent to Alexandria. Not too far from the Pentagon or the Potomac River, the neighborhood is also conveniently close to the airport.
This walkable neighborhood makes it easy to enjoy some of its local delights, but also serves easy access to some of the region's other popular neighborhoods and communities.