Southwest Waterfront Coming Alive
Posted by Mark Washburn on Wednesday, October 21, 2015 at 11:50 AM
By Mark Washburn / October 21, 2015
Comment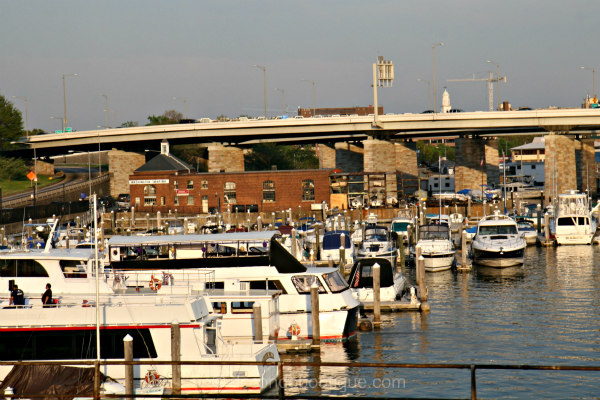 One of the smallest residential neighborhoods in DC, Southwest Waterfront is tucked between the Anacostia River and the Washington Channel in southwest DC.  The area is coming alive with big development plans that make this quiet area an attractive up-and-coming neighborhood.  The Southwest Waterfront is already walking distance to many touchstones of DC life: the U.S. Capitol, the National Mall, Chinatown, a Metro Station, and the Washington Nationals baseball stadium. It is additionally in close proximity to Washington Reagan National Airport.

In March, a $2 billion project called The Wharf broke ground that will redevelop the waterfront area over the next several years.  The mixed-use waterfront community will add 1,500 waterfront residential units to the area, promenades, new restaurants, shops, hotels, offices, public piers, plazas, waterfront parks, and a concert hall.  The boundaries of the Southwest Waterfront include South Capitol Street to its east, Buzzard Point and Fort McNair to its south, and the Washington Channel to its west.  The Southwest Waterfront neighborhood is home to the recently renovated Arena Stage theater and arts center, as well as a few restaurants like Z-Burger and Station 4.  Young professionals in their 20's and 30's continue to buy in the area, enticed by new real estate options.  There are also residents who are called "live-aboards" of the Gangplank Marina; they live year-round on houseboats in the Marina.

The neighborhood's housing reflects an eclectic mix of architecture mirroring the effects of urban renewal that started in the 1950's.  You will see luxury residences with spacious patios and townhouse condos along G Street SW, although the major force is mid-century modern boxy and concrete condos and co-ops from the 1960's.  There are classic row houses dotting the landscape that are some of the oldest homes in DC, dating from the 1700s, that are found on the National Register of Historic Places.
Southwest Waterfront Real Estate Listings
Search Featured Southwest Waterfront Developments…