Somerset House: Wardman Excellence in Dupont
Posted by Mark Washburn on Monday, January 29, 2018 at 10:27 AM
By Mark Washburn / January 29, 2018
Comment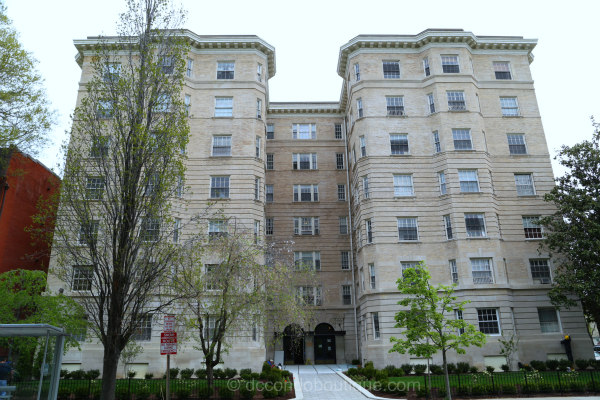 With a century worth of history to its name, Somerset House continues with a tradition for excellence in DC's Dupont Circle. Originally constructed in the early 1900s by renowned real estate developer Harry Wardman, the upscale property remains one of the most elegant and luxurious in the neighborhood.
The historic, U-shaped building changed over to condos just a few years ago, bringing with it a new roof, new windows, plus new plumbing and an electric system. As graceful in design as the building once was, it's now been transformed into more modern residences, yet retains some of the original design elements that make it so special.
The condos of Somerset House come in studio, one-, two- and three-bedroom floor plans. Starting around a cozy 300 square feet of living space, some of the more generously sized homes command around 1,800 square feet.
While the smaller, micro-units were renovated to maximize space and disguise additions such as appliances; the larger units seamlessly flow from room to room, with upscale additions throughout the residences. It's common to find large windows and original hardwood, as well as some crown molding and high ceilings. In addition, more modern touches include the marble baths, granite countertops and upscale appliances.
The building itself is just as impressive. Amenities range from a climate-controlled wine room and tasting table to private wine storage, a fitness center, bike storage and some parking. As well, the dramatic lobby has been restored to reflect its original grace, with striking black and white marble, restored molding and new elevators.
In addition, the location adds to the glamour of Somerset House. The building is just a short walk from the Metro and less than a dozen blocks from the White House. As well, the condos are also a short distance from a variety of high-end boutiques and specialty stores.