Some of DC's Most Historic Neighborhoods Boasted Colorful Names
Posted by Mark Washburn on Tuesday, April 12, 2022 at 5:26 PM
By Mark Washburn / April 12, 2022
Comment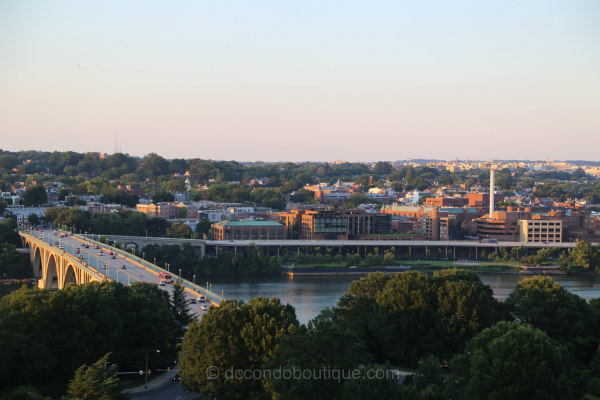 Some of DC's best-known neighborhoods were named after people, but it turns out there were once some more colorfully named neighborhoods in the region, and they didn't always have the best reputation.
Swampoodle
The NoMa neighborhood is full of hip sites and trendy restaurants today, but part of NoMa was once known as Swampoodle. According to reports, the old Irish neighborhood originally got its name from the many swamps and puddles found in the neighborhood in the mid 1800s.
Pipetown
Another noteworthy area was once called Pipetown. The area sits in Southeast DC, from the Anacostia River to 11th Street. An old legend claims the area ended up with the name Pipetown because nearly everyone living there at the time smoked pipes on a regular basis.
Cow Town
An area close to Howard University was once referred to as Cow Town. That's because Florida Avenue, which was once called Boundary Street, previously marked the diving line between the city and the county. Livestock couldn't come into the city, but animal owners were able to gather in the area called Cow Town. It was also once a place for slaughterhouses.
Hell's Bottom
One area close to what we now call Logan Circle was formerly referred to as Hell's Bottom. It wasn't exactly a great place to live at the time. In fact, Hell's Bottom was once considered a dangerous Washington neighborhood.
Murder Bay
Another area of town didn't exactly have that enticing of a name either. Murder Bay was a rough area of town close to the White House, about in the same area where you'll now find Federal Triangle. In the late 1800s, though, it was reportedly full of criminals and shacks.
Bloodfield
Along the same line, Bloodfield reportedly took its name from the many gunfights and knife fights that occurred in the area around James Creek Canal. It's now, however, a much more popular part of DC that's close to Navy Yard.