Solo Piazza: European Styling in Logan Circle
Posted by Mark Washburn on Monday, November 27, 2017 at 11:08 AM
By Mark Washburn / November 27, 2017
Comment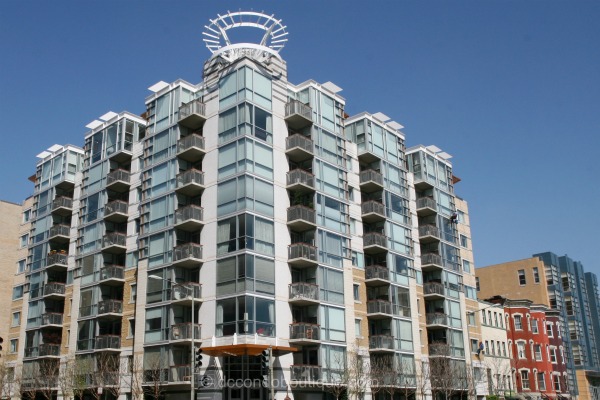 Entertaining the luxury of European-style design elements, Solo Piazza presents a sense of exclusivity in Logan Circle. Privately tucked away within this lively neighborhood, the nine-story building supplies sleek, modern accommodations, close to everything yet complimented by the private luxury of numerous balconies, the serenity of an interior courtyard with fountains, a community rooftop and open designs.
The building offers up a number of floor plans to potential buyers, with spacious homes designed with inspirational features and finishes. Options include one-, two- and three-bedroom condominium home designs, from more cozy floor plans of around 670 square feet of living space, to more spacious condos, generally providing at least 1,400 square feet of living space.
While all of the private residences within the building include curved terraces looking out upon the peaceful courtyard, some of the homes also offer the advantage of a front balcony for further taking in views of the surrounding neighborhood. Additionally, the private homes offer up plentiful floor-to-ceiling windows, allowing for an influx of natural light to flow throughout the homes.
New buyers can expect to find high-end additions throughout the residences, such as granite countertops, hardwood flooring and gas fireplaces. As well, the dozens of modern condo homes within Solo Piazza enjoy the luxury of European cabinetry in the kitchens, stainless steel appliances and pendant lighting.
All of these upscale additions only compliment the added community amenities of Solo Piazza, from the building's convenient and secure parking to concierge service. Found only about a block or so away from some of the most popular restaurants and selections of Logan Circle, Solo Piazza is also close to art galleries, fitness facilities, theatres, and high-end grocery stores. As well, the building also sits not far from the Dupont area, making the location even more appealing to potential condo buyers.