Slade Townhomes: Old Town West New Construction
Posted by Mark Washburn on Wednesday, April 11, 2018 at 11:29 AM
By Mark Washburn / April 11, 2018
Comment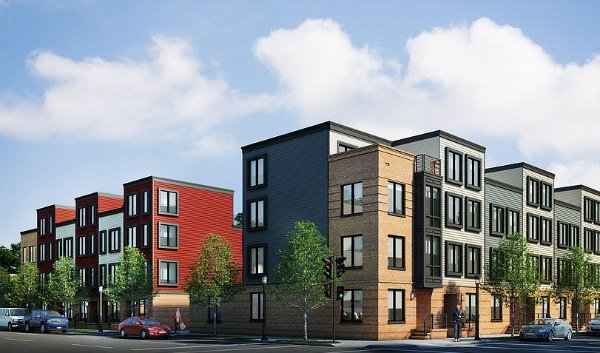 Capitalizing on the enjoyment of new construction in Old Town West, the Slade Townhomes are in line to supply new luxury residential options to prospective residents of the area. Plans call for nearly 20 upscale townhomes in this brand new, ground-up development of Alexandria.
The four-level townhomes offer up three-bedrooms and 3.5-baths, with a large amount of living space per home. Outfitted with sleek, modern features and finishes, the open floor plans of Slade also call for chef-inspired kitchens, spacious master suites and designer baths.
Other upscale additions to the homes will include wide-plank hardwood flooring, marble and quartz countertops, plus stainless steel appliances, with large windows allowing for plenty of natural light to flow throughout the homes. As well, private balconies will adorn each townhome within the Slade complex, providing views of DC monuments, while the homes will also include rooftop terraces for added outdoor living and entertaining needs.
Found in the center of Old Town, the new townhomes sit a short distance away from two Metro stations, while private garage parking is included on the lowest level of each unit. That's topped off by a main living space, private bedrooms and baths, and finally some lofts and rooftop terraces on the very top levels.
The townhomes are additionally just minutes away from popular shops and restaurants in the historic area, with ease of access to some of the best sites and attractions of Old Town. Once a former parking lot, the brand new development now provides for luxury living in one of the most favored locations in the DC area.
Close to virtually everything, the Slade Townhomes enjoy the luxury of modern, new construction, combined with the added bonus of a premiere location and numerous added private luxuries that come with living in one of the desirable new townhomes of Old Town West.
Inquire For Additional Information About Slade Townhomes