Shirlington Has Arrived Without A Metro Stop
Posted by Mark Washburn on Tuesday, December 29, 2015 at 3:44 PM
By Mark Washburn / December 29, 2015
Comment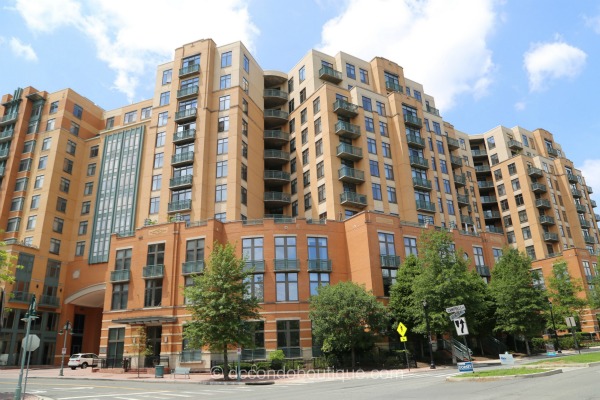 Although there is no Metro stop in the Shirlington neighborhood of Arlington, residents don't seem to mind.  Shirlington enjoys a nice mix of outstanding public transportation, housing, and leisure activities.  Shirlington is a prime residential location and feels like an urban village.  The community lies along the I-395 corridor, making it a very easy commute to DC.  The closest Metro Stations are King Street in Alexandria, and Pentagon further up 395, yet an extensive network of Metrobus routes takes commuters to the Metro stations serving the community.  

Shirlington lies in the valley of Four Mile Run, a tributary of the Potomac River, bounded by I-395 to the east, and South Glebe Road to the north and west.   In fact, Shirlington is only an 8-minute bus ride to the Pentagon Metro Station frequently used by residents in the area.  There are convenient apps to tell bus riders when the next bus is coming.  Shirlington is a unique community awash with amenities, including a Harris Teeter market, Movie Theater, Hilton Garden Inn and an Arlington County library.  In addition, many in the Metro DC area see Shirlington as a destination, especially given its stylish collection of restaurants, shops and entertainment venues, surrounded by condos, traditional neighborhoods, and high-rises.  As a recreational area, Shirlington has convenient access to Arlington's multi-use trails for walkers, joggers and bicyclists.  

A popular destination in Shirlington is The Village at Shirlington, located adjacent to the Fairlington residential area.  The Village at Shirlington is a largely mixed-use urban village that reins as a favorite destination for residents and locals, serving up a mix of restaurants, Happy Hours, breweries, sidewalk cafes, coffee shops, and frozen yogurt shops.  Residents are drawn to a convenient fitness club, hair salon and Spa, Pilate's studio, dry cleaners, and hotel.  The arts and culture in Shirlington provides for many special events, such as live music performances and children's theater, an elaborate multi-movie complex, and a current favorite: Pet Photos with Santa, hosted by the local Dogma Bakery & Boutique. 
This month, real estate developers bought Shirlington Tower, an office building, at 2900 South Quincy Street, and the investors expect the residential and retail amenities around Shirlington will lure more tenants to the office building.  The office building is attached to a fitness club, restaurant and salon.  Office workers frequently use the Metrobus via Pentagon Station or the King Street Metro Station to get to work, popular transportation for both Shirlington Tower office tenants and residents in the Shirlington area.  
Explore Shirlington real estate listings.