Shaw: Urban Hip DC Neighborhood
Posted by Mark Washburn on Wednesday, July 26, 2017 at 6:50 AM
By Mark Washburn / July 26, 2017
Comment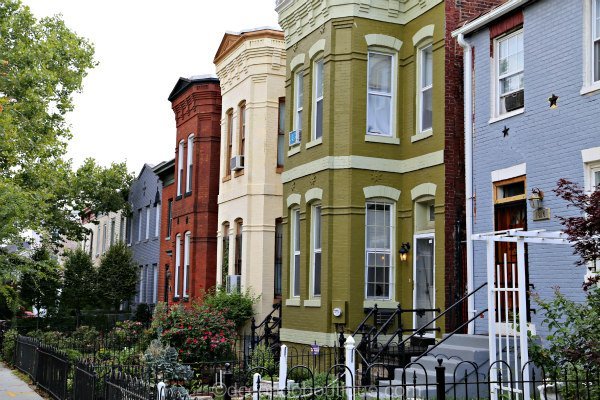 The hip and urban Shaw neighborhood presents an inviting location, just two miles from the White House, packed with colorfully hued row houses along tree-line streets. Once a neighborhood that attracted many lower income residents, the neighborhood is currently being reborn with an array of new development.
As the neighborhood grows, so do home prices. In fact, the median home price in Shaw has quickly shot up, with some homes priced in the mid $100,000s just two decades ago now priced in the upper $700,000s. The neighborhood's also seen the addition of new condos and a Metro station, plus an onslaught of new bakeries, trendy bars and coffee shops.
High-rent apartments now top upscale retailers, with new luxury development aimed at attracting upper-income buyers and renters. With this newfound energy, the community has transcended into one with easy access to the Metro, a place where it's common to find old businesses right next door to trendy retail stores.
From eyewear to clothing, the retailers all aim to capture a young audience of consumers, those lured by an urban neighborhood and the many offerings of its now hip location. One such new addition is Atlantic Plumbing Cinema with six cinema screens and a bar.
There's also the inclusion of hundreds of new rental units and a Whole Foods grocer. With all of this, though, comes the struggle to retain the neighborhood's roots and maintain some of its longstanding businesses.
The tiny neighborhood is already home to various residential units, commercial space and some historic properties. The namesake of an area school, the neighborhood sits in DC's Northwest Quadrant, with a real push to not only protect its beginnings but also to forge ahead into the future.
As local residents and community leaders work to make that happen, developers are keen on drawing in new residents to Shaw, lured by the attractiveness of a changing neighborhood, filled with new and boundless possibilities.