Seven|H Coming to H Street Corridor
Posted by Mark Washburn on Monday, June 18, 2018 at 12:24 PM
By Mark Washburn / June 18, 2018
Comment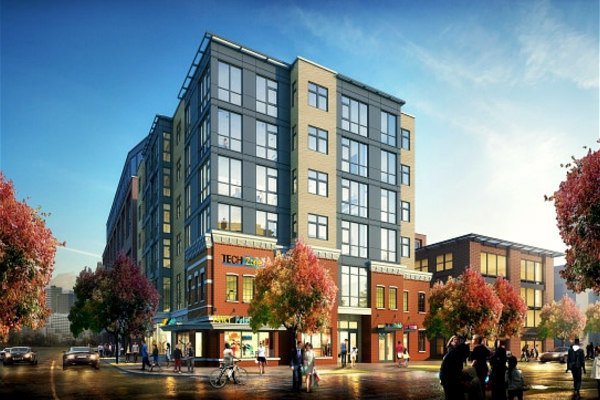 A brand new mixed-use project is coming to the H Street Corridor, bringing with it a number of new luxury condos. Branded Seven|H, the development aims to supply nearly two-dozen condos, and likely a mix of retail and office space, to the corner of Seventh and H Streets NE in DC.
Plans call for the six-story building to offer up retail space on its ground level and possibly a mix of retail and office space on the second level, topped off by the luxury condos. Options start with a one-bedroom, one-bath unit, with the largest units featuring two-bedrooms and 2.5-baths.
Common features of the new homes are said to include high ceilings, hardwood floors and quartz countertops. As well, new buyers can also expect to find European-style cabinetry and designer tile.
While some units of Seven|H will provide for private balconies and the enjoyment of some outdoor space, the penthouse units will offer more desirable living space and privacy. Five condo units sit on the penthouse level of the property, each of them two stories high and with private rooftop terraces accessible via the top floor of each unit.
Prices start in the $400,000s for one of the smaller condos units, with the penthouse units of Seven|H priced starting in the $800,000s. The building will also provide for a limited number of parking spaces and will offer room for bicycles.
The future Seven|H building sits on the former site of some commercial buildings, previously demolished to make way for the new development. It also sits next door to another mixed-use development, this one featuring new apartments and a Whole Foods Market, along with several other retailers.
It's expected that units within Seven|H could go up for sale later this fall, with a possible delivery date set for sometime next year.
Inquire For Additional Information About Seven|H