Rowhouse vs. Townhouse
Posted by Mark Washburn on Monday, July 16, 2018 at 8:55 AM
By Mark Washburn / July 16, 2018
Comment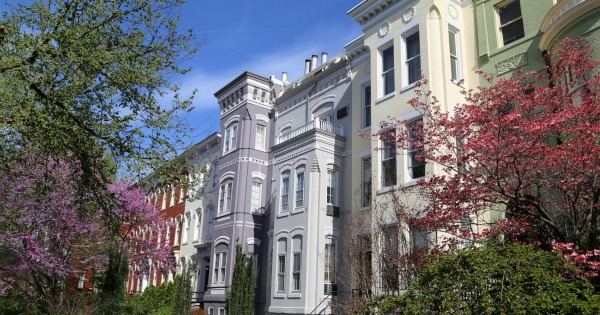 While they may look similar, there's actually a difference between a rowhouse and a townhouse, particularly in the DC area. In fact, while you may hear the terms used seemingly interchangeably at times, technically the two represent two slightly different styles of housing.
Typically, you'll find rowhomes in neighborhoods all across the DC area. Not only do they fill the need for a certain type of housing in the area, but they also work well in a city where space is often limited. After all, rowhouses are a more effective way of building housing and can better fit in with a city's infrastructure than other types of housing.
Not only are the homes more compact, but also they can be constructed within an easy walk of nearby offices and stores. While convenient for residents, they don't always need to provide space for garages, common areas and elevators either, all things that many apartment buildings often provide.
Generally outside of DC you'll find townhouses. While rowhouses often come with a common façade, all lined up down a street and individually owned, townhouses often come in varying layouts and are grouped together to make up a development. With a townhome, you'll usually find a homeowner's association, as well.
Also, this type of property shares a common wall with other townhomes and usually varies from two- to three-stories high. They aren't always built to fit in with a city's amenities and they often include garages, plus some common community space.
You may find them either only slightly smaller or sometimes even larger than nearby detached homes. They can also be equally as expensive as some of the more traditional, single-family homes, especially in some of DC's most desirable neighborhoods.
No matter your preference, a rowhouse or a townhouse, you're sure to find some fantastic housing options available, in neighborhoods all across the DC area.